The Natural Resources Ministry and Conservation International Guyana (CI) on Tuesday inked a two-year memorandum, which will allow for heightened sustainable efforts to develop Guyana's economy, thus meeting some international commitments.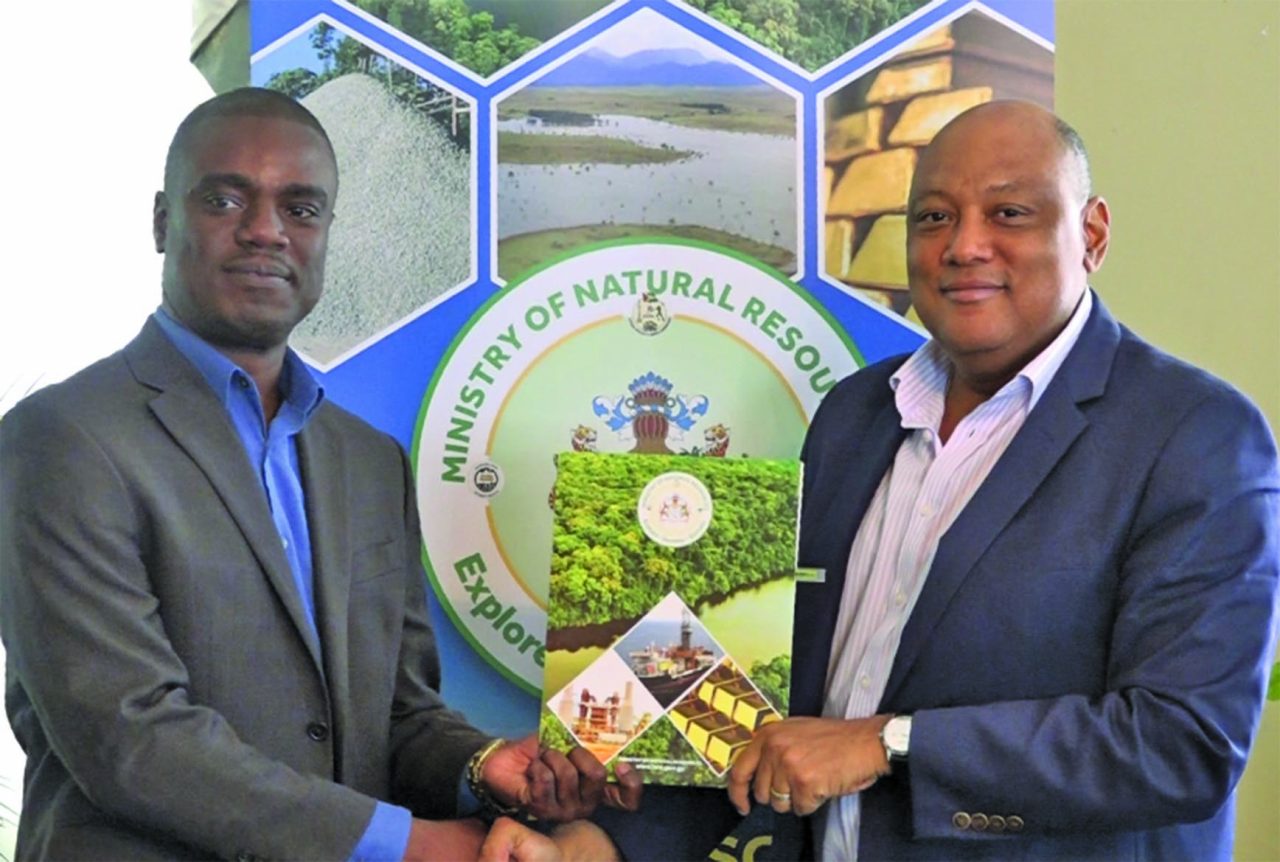 The agreement was signed by Natural Resources Minister Raphael Trotman and Calvin Brutus of Conservation International at Cara Lodge after brief discussions on the dynamics of the document.
Brutus explained that the country's natural heritage must be sustained and his organisation has been significantly integrated in finding solutions for such issues.
"For us to secure and sustain development for Guyanese now and in the future, we must secure our natural heritage, the cornerstone of our development and wellbeing. For more than two decades, CI-Guyana through diverse partnerships, has helped design and implement solutions to secure Guyana's natural heritage," he said.
He added that projects will roll out in the near future, to ensure that Guyana's natural resources are extracted in ways which it can benefit the total earnings of the country.
Discussions will also be held with miners on eradicating harmful mining practices, while replacing them with sustainable resolutions.
"CI-Guyana's partnership with the Ministry of Natural Resources and the agencies under its purview is critical to ensuring that Guyana's natural resources are exploited responsibly and contributes to growth in the total wealth of Guyana. Our partnerships have resulted in continued operation of Guyana's state-of-the-art MRVS system, and more recently, working towards responsible mining for Guyana through the El Dorado Gold initiative," Brutus explained.
Meanwhile, Natural Resources Minister Raphael Trotman stated that the memorandum provides an opportunity for further collaboration in assistance in the natural resources, water management and mining sectors.
"This MoU which aims towards the enablement of Guyana's green economic growth and development represents another step in a level of exchange between the Ministry and CI-Guyana that will bode well for progress on a range of natural resources sector development initiatives," said Trotman.
He added, "We realise that it is more effective to work together with those who share our common interests relating to sustainable management of our natural resources and Guyana's overall sustainable development. In this sense, it is recognised by both my Ministry and CI that an ideal green economy is built on the principles of increasing human wellbeing and social equity, while reducing ecological scarcities and environmental risks and it is only fitting that we formally collaborate to achieve those."
This partnership will allow for Guyana to meet international commitments such as the Minamata Convention and the United Nations Framework Convention on Climate Change.