… CDC receives over $100M for flood relief
Officials in Region Nine (Upper Takutu-Upper Essequibo) are currently preparing for the worst, as all indications point to a rise in floodwaters yet again – adding to the woes of over 23,000 affected persons.
Regional Chairman Bryan Allicock spoke with Guyana Times on Thursday, and initially said the water had receded a little. However, updates from authorities in the various communities revealed a steady rise, starting with the Deep South and moving into other villages. In some areas, the roads and bridges are now impassable.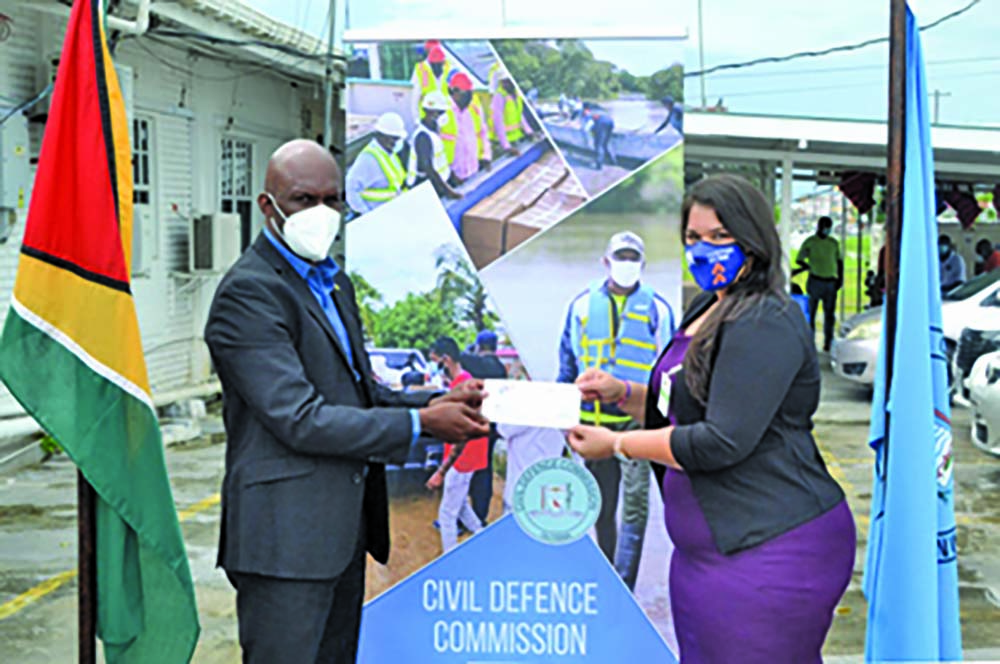 "The flood is coming in again from the Deep South. We got cut off already from Aishalton. In Karasabai, water is coming in back so probably for the next two days or so, we might not be able to access Karasabai by road anymore until the water recedes. That water backflow into the north so we're monitoring it and right now, we're loading trucks so that they can deliver [relief]…You cannot cross the Rupununi River, because the bridge is under water," Allicock detailed.
He noted that while only one person remained in the shelters, the rising waters might force persons to relocate yet again from their homes. Mass inundation in Lethem, he cautioned, would be devastating due to the large population.
"We're talking about 23,000 persons. Most of them gone [from the shelters]. Only one is remaining now. The flood in Lethem has receded, but we're looking at it coming in again from the Brazilian side. If that gets to us, then there's more trouble. We will probably have to re-evacuate those persons that returned home. We're preparing for that. It's a lot of work and a lot of costs. A lot of people lost all their crops," Allicock said.
Food and other supplies have been sent into communities to aid families. The Regional Chairman underscored that sanitary and hygiene supplies are also important.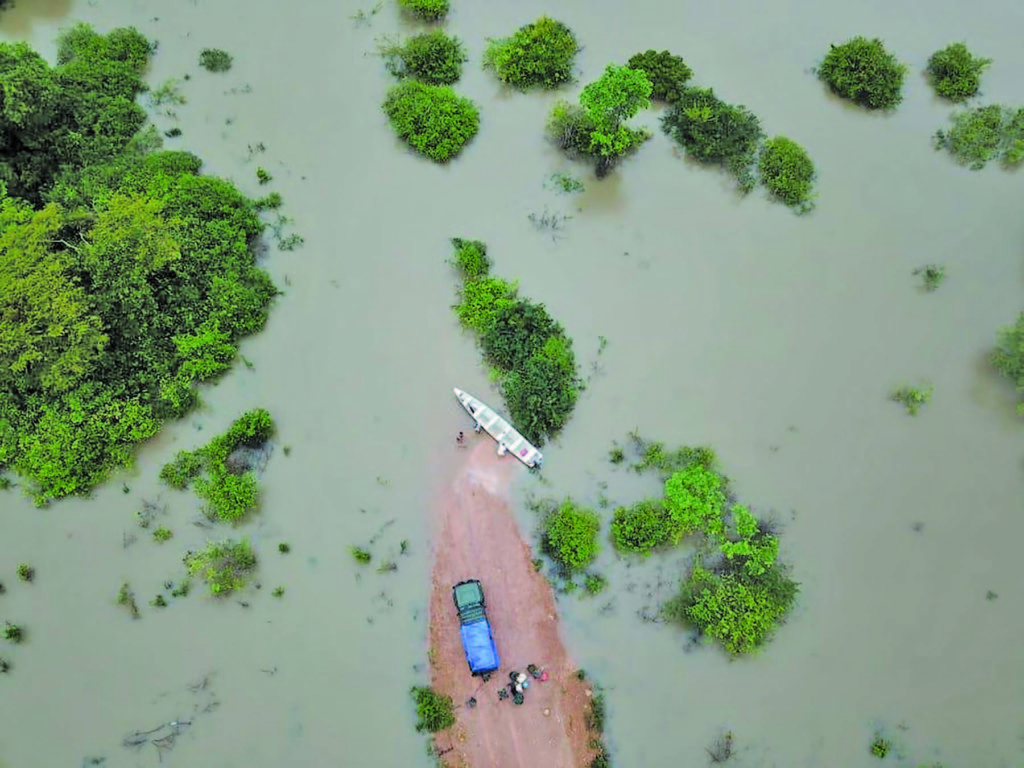 He positioned, "The essentials are the hygienic supplies for females, children and senior citizens. Those are the areas we got to get stuff for persons and not only food aid."
Guyana Times understands that the water level remained high in Kwakwani, Region 10 (Upper Demerara-Berbice), where efforts are still ongoing to render assistance.
CDC efforts
The Civil Defence Commission (CDC) is continuing its relief efforts with the distribution of supplies to several regions. As of Thursday, Region Two (Pomeroon-Supenaam) received 1000 food hampers and 1000 cleaning hampers. Water had to be sent into the Upper Pomeroon River, Karawab, St Monica and Kabakaburi communities, which are still affected by floodwaters.
Region Six (East Berbice-Corentyne) received 2500 food hampers and 2500 cleaning hampers, intended for the villages of Adventure, Limlair, Friendship, Nurney, Kildonan and Bush Lot. Another 360 food hampers and 400 cleaning hampers were sent to St Cuthbert's Mission in Region Four (Demerara-Mahaica).
GTT's $3M donation
Meanwhile, GTT has donated $3 million towards national flood relief efforts. Other Private Sector agencies to recently donate to flood relief include Demerara Bank Limited, XY Construction and Supergraphics.
CDC Director General, Lieutenant Colonel Kester Craig said on Thursday that the agency has received over $100 million in cash and items from the Private Sector to boost national flood relief efforts.
Six shelters have been established in Region 10 at the Hururu Day Care Centre and Forestry Compound, Kwakwani Primary and Secondary Schools, Mapletown Aroaima Nursery and Primary Schools, and the Rockstone Primary School. These shelters are providing accommodation for 135 persons.
Shelters have also been established at the Barama Building, Karawab (Region Two), Mortice Primary School (Region Five) and Tabatinga Sports Complex (Region Nine).