A fracas ensued between Police Officers and three prisoners at the Georgetown Magistrates' Courts on Tuesday morning as law enforcement battled to keep the rowdy inmates under control.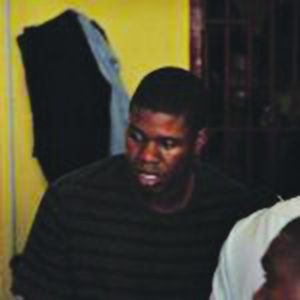 The commotion was sparked around 10:15h by remand prisoners Orin Arthur, Yuri Vaswyck and Steven Prescott reportedly refusing to be handcuffed and placed into holding cells upon arrival at the courthouse.
Arthur and Prescott, the alleged masterminds behind the murders of Guyana Geology and Mines Commission (GGMC) Engineer Trevor Abrams and Sterling Products Ltd security guard Wilfred Stewart, were jointly charged with the offences in 2015, along with Rayon Paddy, who succumbed in the Camp Street Prison fire last March.
Several eyewitnesses on Tuesday related that three sets of handcuffs were flung from the van as it arrived at the courthouse's entrance across the road into the St Andrew's Kirk compound. They were later retrieved by a spectator.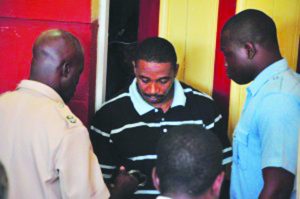 Police ranks formed a barricade around the outpost area, while several other ranks armed with heavy weapons were poised for action.
Arthur had loudly demanded to see his lawyer after which he had a verbal altercation with a Police Constable, spitting colourful words at the Officer and caustically challenging the rank to shoot him as the Policeman stood with a rifle pointed in Arthur's direction.
The Constable, visibly disturbed by the ordeal, responded to the inmate in the same manner.
Police Officers then ordered members of the public and the media to clear the area for safety.
The rank involved in the exchange with the inmate even threatened to arrest a reporter attached to another media entity, if he did not comply with Police orders.
As spectators cleared the area and moved to the balcony overlooking the scene, a rank instructed members of the media to go inside the courtroom while an inmate demanded the attention of the press.
The inmates were escorted back to the Camp Street Prison in the Police van almost an hour later, and the rest of the day passed uneventfully at the courts.