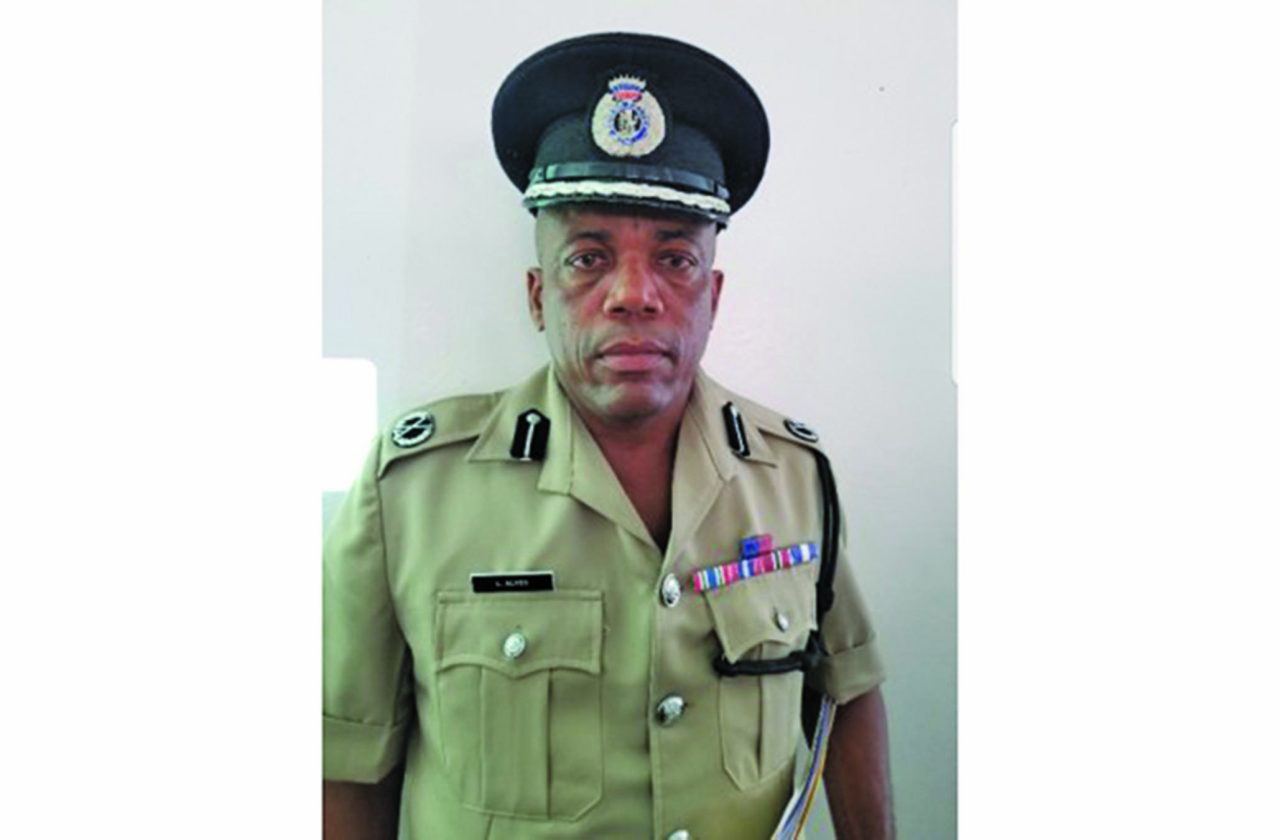 Members of the Guyana Police Force (GPF) have the authority and are permitted by law to stop, search and detain an individual once there is 'reasonable suspicion'.
This is according to Crime Chief and Deputy Police Commissioner with responsibility for law enforcement, Lyndon Alves, who in an exclusive interview with Guyana Times stated that if the Police have reasonable suspicion that someone would have committed or was about to commit a violation of the law then the rank(s) are allowed to do as such.
"The Police are authorised by law to stop, search and detain. You don't have to be a narcotics rank. The Police are authorised to stop, search and detain any person, vessel or vehicle. So in the cases of persons who are deployed specifically at the ports of entries to do narcotics work, they are within the law to stop, search and detain."
He explained that the profiling of certain individuals also plays a role in when some persons are subjected to such searches.
"You would also be looking at profiling of persons; some persons might have been under the radar for some reason or the other. But for a traffic offence, I cannot understand if someone strip searches another due to a traffic violation. It would have to be for more than simply committing a traffic misdemeanour," the Deputy Police Commissioner noted.
According to Alves, in some cases where persons may allege that they had been stopped and searched by ranks of the GPF due to a traffic violation, they were subjected to such searches due to other reasons outside of a traffic offence.
"That (the search of a person) cannot be for a traffic violation. If a traffic rank stops a vehicle and that person is searched…we don't know what information that rank will be acting on when they search the person. So the reason for such searches would definitely have to be outside of committing a traffic offence," he added.
Over the past week, much has been publicised as to the boundaries that ranks of the GPF's Narcotics Branch and the Customs Anti-Narcotics Unit (CANU) may have overstepped in executing their duties.
However, Attorney Sanjeev Datadin, recently stated that the two agencies have the right to search someone if they had, what the laws of Guyana recognises as "reasonable suspicion" that the person was committing, about to commit or had just committed an offence.
He stated that these rules are intended to rely on the integrity of law enforcement officials which means that they must exercise proper judgement as to what is reasonable suspicion.
"So, reasonable suspicion can't be that you're acting on you know, very nebulous facts, it has to be that you are acting on specific facts. Now as it relates to the search, as it relates to the very intrusive cavity search that was apparently required (recently), that is in itself an area of law for which there is much controversy because the suspicion would then have to relate that the person is concealing the narcotics in their body…Could she have refused the search? Not really, in most cases that arise, if the Police have reasonable suspicion and they ask you to search, you could say no but you really don't have a right to stop it."
In a press release last week, CANU contended that it will continue to conduct searches of passengers, luggage, vehicles etc, at all ports of entry and exits in Guyana.
The release stated that those searches will be done in accordance with local and international standards with due cordiality and professionalism.
"In keeping with CANU's mandate to stem the trafficking of narcotics, the Unit has been successful in thwarting a number of passengers from using their bodies, luggage, cargo and other objects to traffic narcotics (cocaine in particular) through Guyana's ports", the drug enforcement unit stated on Wednesday.
Further CANU stated that it will continue to aid in maintaining the perceived credible image of the majority of Guyanese travellers and will continue to abide by the provisions of the Narcotic Drugs and Psychotropic Substances (Control) Act Chapter 10:10 of the laws of Guyana.