President Dr Irfaan Ali has facilitated dialogue with Chair of the Foreign Affairs Committee of the United States House of Representatives, Gregory Meeks, where critical initiatives were considered in keeping with the nation's interest.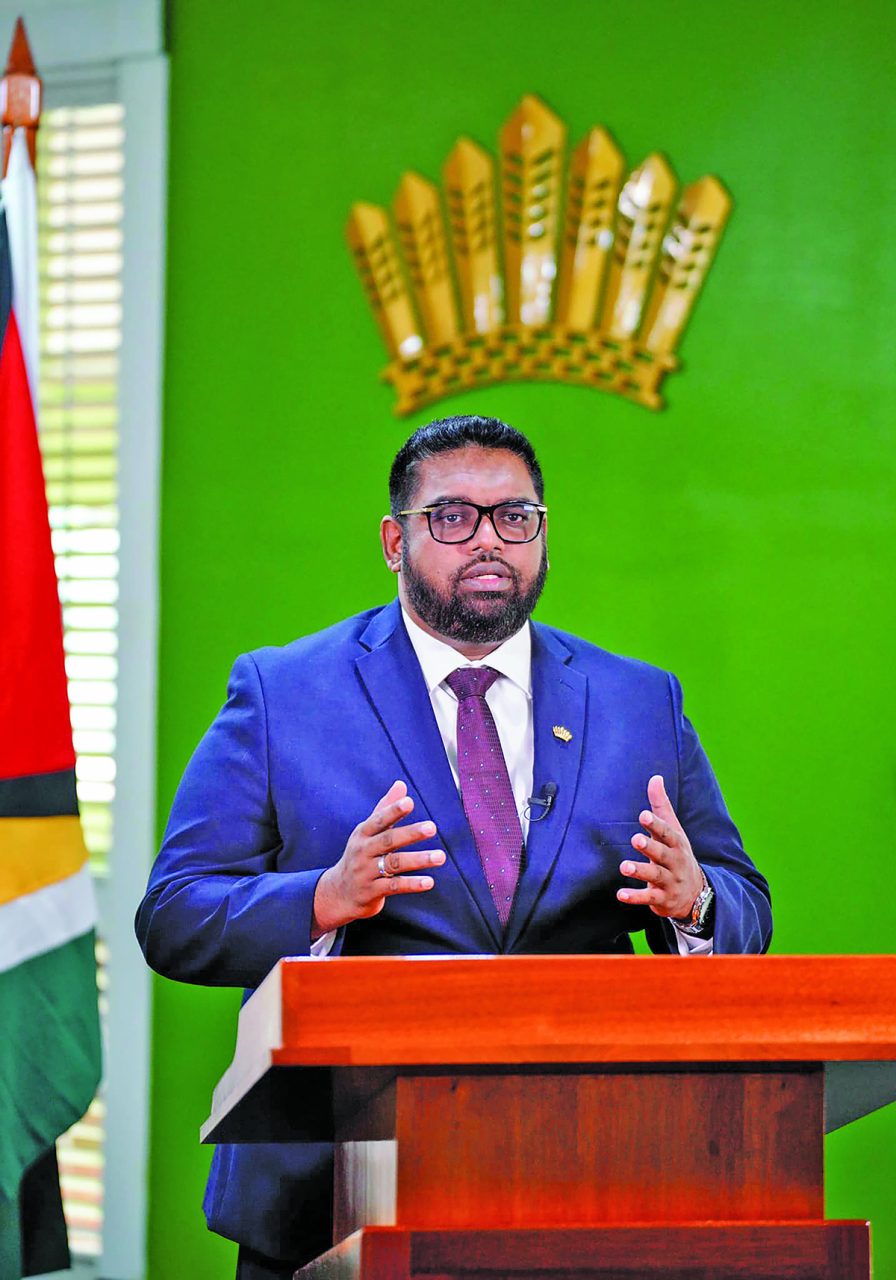 After the meeting, Vice President Bharrat Jagdeo indicated via his Twitter handle that these discussions focused on a number of areas, including health, environment, energy and economic areas of mutual interest for both countries.
Through the House, Meeks also positioned, "I was pleased to meet with President Irfaan Ali to underscore the importance of issues such as climate change, COVID-19 vaccine distribution, and economic growth and energy initiatives that will benefit all Guyanese people."
The Biden-Harris Administration has prioritised climate change both domestically and internationally and it is looking for partners across the globe. In March, US Ambassador to Guyana, Sarah-Ann Lynch said Guyana will make a good partner on this front.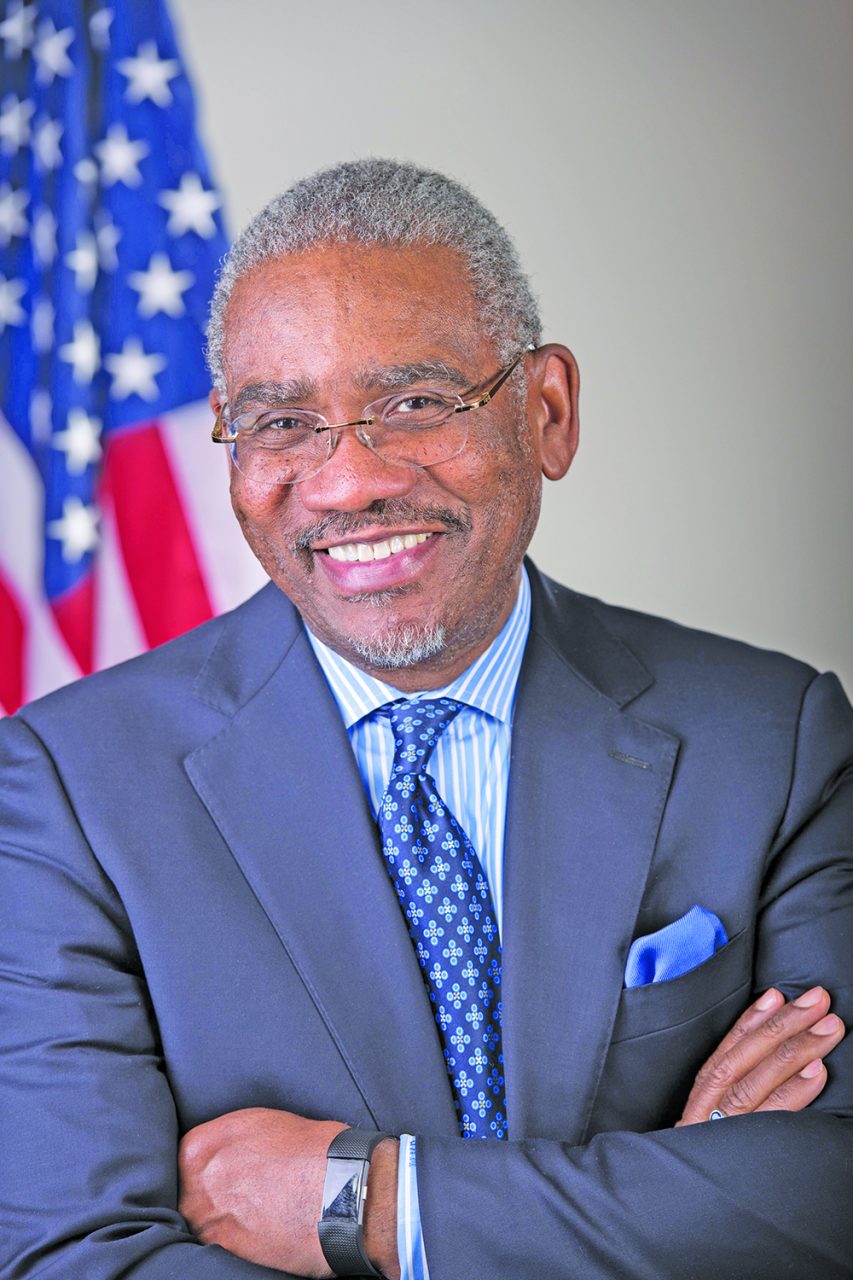 She had explained that while there is not any programme in place presently between the US and Guyana, this is an area that the two countries will definitely collaborate on. She had mentioned that Guyana's participation in a Ministerial Roundtable hosted by the US Special Presidential Envoy for Climate, John Kerry saw support for efforts to tackle the climate emergency and also interest with partnering with the US on this global issue.
Amongst its pledges to the global climate fight, the Biden-Harris Administration has committed to doubling overall climate financing and tripling the amount of finance going towards adaptation in countries that need help in managing climate impacts.
Since taking office last August, President Ali has been in frequent engagement with foreign counterparts – including key partner the United States of America. In fact, US Secretary of State, Mike Pompeo touched down last September, where the President held "candid" discussions at State House on governance, citizen security, and leveraging Guyana's wealth of natural resources for its future.
Pompeo had played a prominent role in pushing for democracy in Guyana during the tumultuous five months after the March 2 elections. In fact, back in July, he had announced visa restrictions against Guyanese officials responsible for undermining democracy here. Secretary Pompeo had reiterated the United States' commitment to defend democracy, combat COVID-19 while revitalising economies in the pandemic's wake, and strengthening security against regional threats.
The US has supported the development of Guyana's energy sector through technical partnership on best practices for energy sector policy, regulation, and revenue management. In fact, the US Department of the Treasury's Office of Technical Assistance supports training and development within the Guyana Revenue Authority's Large Taxpayer Division.
Moreover, US agencies, including the US Centers for Disease Control and Prevention and USAID, have administered a multimillion-dollar regional programme of education, prevention, and treatment for those infected and affected by COVID-19, and are contributing to the country's healthcare capacity.
Guyana has also benefited from assistance from the US in the area of security. Through the Caribbean Basin Security Initiative (CBSI), Guyanese law enforcement officers received training in the areas of professionalisation, enhancing the rule of law, and countering trans-national crime.
Assistance has focused on enhanced training for crime scene investigators, forensic video analysis, trial advocacy, and the development of a curriculum for continuing education programmes for Magistrates; in addition to training prosecutors and Magistrates on implementing Maritime Security Law. This has led to an increase in criminal prosecutions and convictions, as well as an increase in the speed of adjudications.
Moreover, the Department of State has helped to train Guyana's Port Control Unit to deter the trafficking of cocaine and other illicit goods through Guyana. The United States Coast Guard provides training and mentoring to the Maritime Administration Department (MARAD) in order to improve port security. Additionally, the US military provides training for Guyana Defence Force personnel every year, which includes a current student at the US Coast Guard Academy.
In a bilateral Fact Sheet published by the Department of State, it was noted that the US-Guyana diplomatic relationship is more than 50 years old, and the cultural ties between the two countries is exemplified by the thousands of Guyanese in the diaspora.