Police in Berbice on Friday arrested one person after a quantity of fish and shrimp were intercepted io the Corentyne, Region Six (East Berbice-Corentyne).
Based on information received, on the day in question about 17:30h, two officers were on an anti-crime patrol at Number 77 Village, Corentyne when they observed a minibus heading towards New Amsterdam. As such, the vehicle was intercepted.
A search was subsequently carried out on the minibus and several containers of shrimp and bags containing fish suspected to have been smuggled from Suriname were found.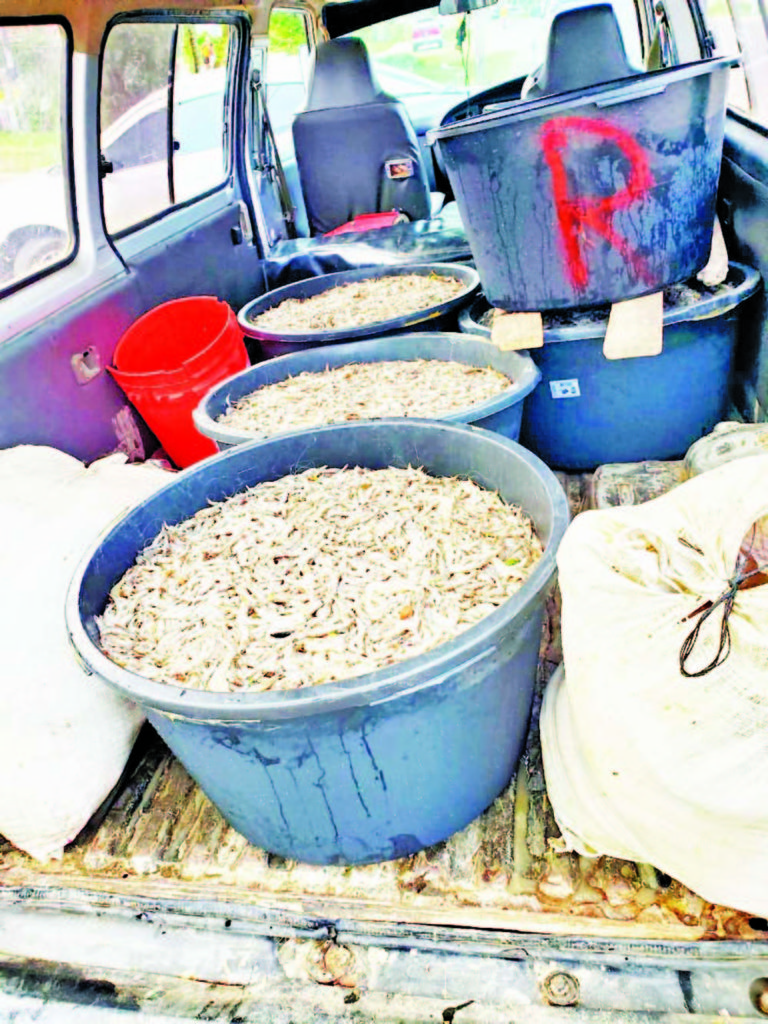 As a result, the Customs Enforcement Agency (CEA) was called in and the vehicle was escorted to the customs department in Corriverton, where a 34-year-old man of Number 72 Village Corentyne was taken into custody.
According to the Police, the shrimp is currently lodged at the agency's cold storage facility.
The smuggling of fish and shrimp from Suriname has always been of concern to the industry. With Guyana's largest shrimp market being the Diaspora, the price ranges between $10,000 and $20,000 per bucket of what called the "Corentyne Black Shrimp".
However, a similar specie which is not consumed in Suriname is smuggled into Guyana and dyed with black hair dye to make it look like the "Corentyne Black Shrimp", which is reared inland.
With the flooding of the local market with smuggled shrimp, local retailers are being pushed out of business.
Shrimp and fish imported from Suriname must be first inspected by authorities in the Dutch-speaking country. Only persons with an export licence are allowed to import or export the aquatic creatures.
Smuggling across the Corentyne River has been an age-old problem for authorities in Guyana. In fact, the Berbice Anti-Smuggling Squad (BASS) was set up at Corriverton to help reduce cross-border smuggling. However, that agency is now disbanded.
The Number 63 Beach is frequently used as a point of entry for smugglers.