…but exploration continues – ExxonMobil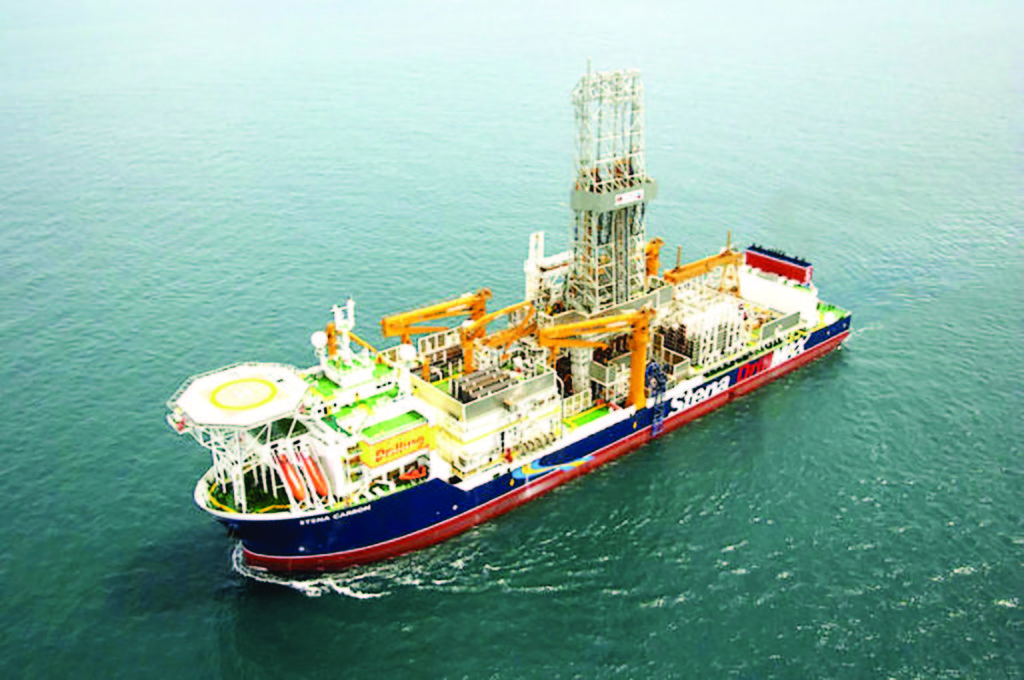 The much-anticipated Tanager-1 well, which many expected would lead to an oil discovery, has been found to contain oil that is not commercially viable.
This was initially revealed by a United Kingdom-based investment firm. In a subsequent statement on the matter, Exxon's Government Affairs Adviser Janelle Persaud confirmed that the oil find was not economically viable.
"We will evaluate the data we have gained through additional tests and analysis, and will continue exploration activities across our acreage offshore Guyana, including in the high-risk frontier areas such as the Kaieteur and Canje blocks," she added.
The UK investment firm, Westmount, had revealed in a statement that ExxonMobil encountered 16 metres of net oil pay. Westmount Executive Chairman Gerard Walsh described Tanager-1 as a "mixed bag".
"The outcome of the Tanager-1 exploration has proved to be a mixed bag – confirming the extension of the Liza play fair way onto the Kaieteur Block, but apparently coming up short at the deeper stratigraphic level," he said.
Tanager-1, drilled by the Stena Carron is the deepest well ExxonMobil has so far drilled offshore Guyana, with a total depth of 8000 metres.
It was also widely believed by experts to have high prospects of success. In fact, Westwood Global Energy Group had identified Tanager as a key well to watch. Back in September, analyst Jamie Collard had this to say during a webinar.
"If we start with Suriname and Guyana…Westwood has highlighted two wells – Sloanea and Tanager as key wells to watch. They are both targeting the upper cretaceous. Tanager is targeting an upper floor fan outward of the Liza discovery and Sloanea will be trying to extend the Liza play further up," Collard had said.
The last time Exxon found oil was in September 2020 at its Redtail-1 well, where the company made its 18th local oil find and second for the year.
Last year, Exxon made five discoveries offshore Guyana. Discoveries were made in the Tilapia-1 well, Haimara-1, Yellowtail-1, Tripletail-1 and Mako-1 wells. These discoveries had pushed the total estimated recoverable barrels of oil equivalent to over six billion.
The company also discovered oil in the Uaru-1 well back in January 2020. Uaru was ExxonMobil's 16th oil discovery in the Stabroek Block.
The Uaru-1 well was drilled in a new reservoir, encountering approximately 94 feet (29 metres) of high-quality oil-bearing sandstone reservoir and was drilled in 6342 feet (1933 metres) of water.
In July of 2020, ExxonMobil's partner in the Stabroek Block, Hess Corporation had revealed that two high-quality reservoirs offshore Guyana were found in 2020 around the time the company was appraising the Yellowtail-2 well.
So far, the Liza-1 well has accounted for all of Guyana's oil production. Guyana only began producing oil last year in the Stabroek Block, lifting its first million barrels of profit oil from the Liza-1 well in February 2020.
The Bank of Guyana's half-year report, which covers the period up to the end of June 2020, had recently revealed that Guyana produced over 10 million barrels of oil during the first half of 2020.