Attorney General and Legal Affairs Minister Anil Nandlall has insisted that the persons whose services were terminated since the Peoples Progressive Party/Civic (PPP/C) Administration took office on August 2, 2020 were those holding "sinecure appointments" and who were unfit and unqualified to carry out their functions in the positions they occupied.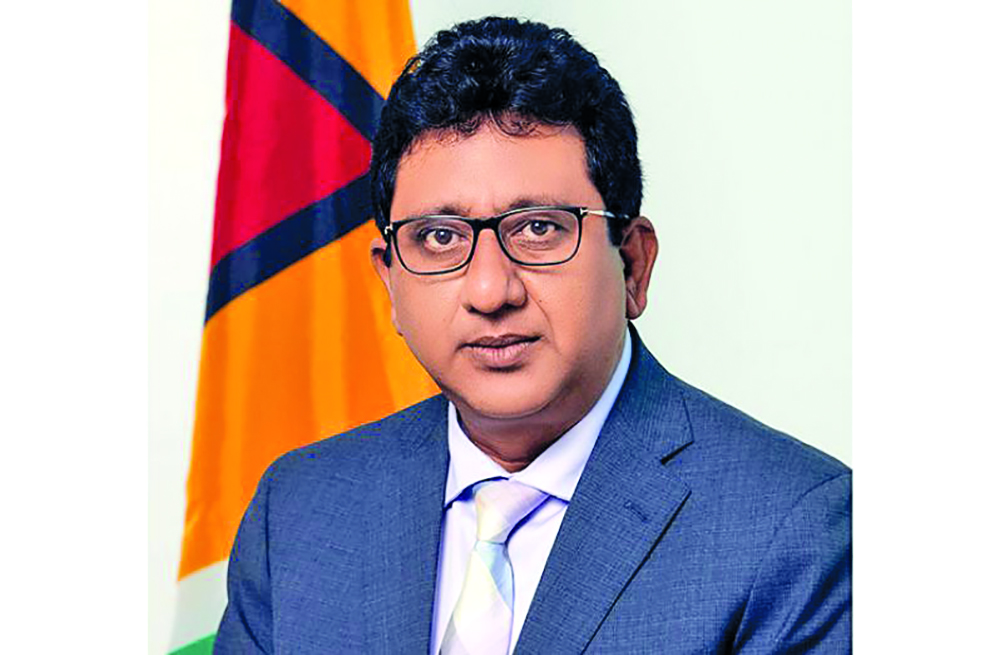 Nandlall noted that contrary to what is being peddled by the Opposition A Partnership for National Unity /Alliance For Change (APNU/AFC), the dismissal of those persons was done within the confines of the law and the conditions of their employment contracts.
Opposition Leader Joseph Harmon and other leading coalition officials have accused the Government of terminating persons on the basis of racial and political considerations. They claimed that the PPP/C administration has been engaged in a campaign to witch-hunt persons who are perceived to be aligned with the APNU/AFC.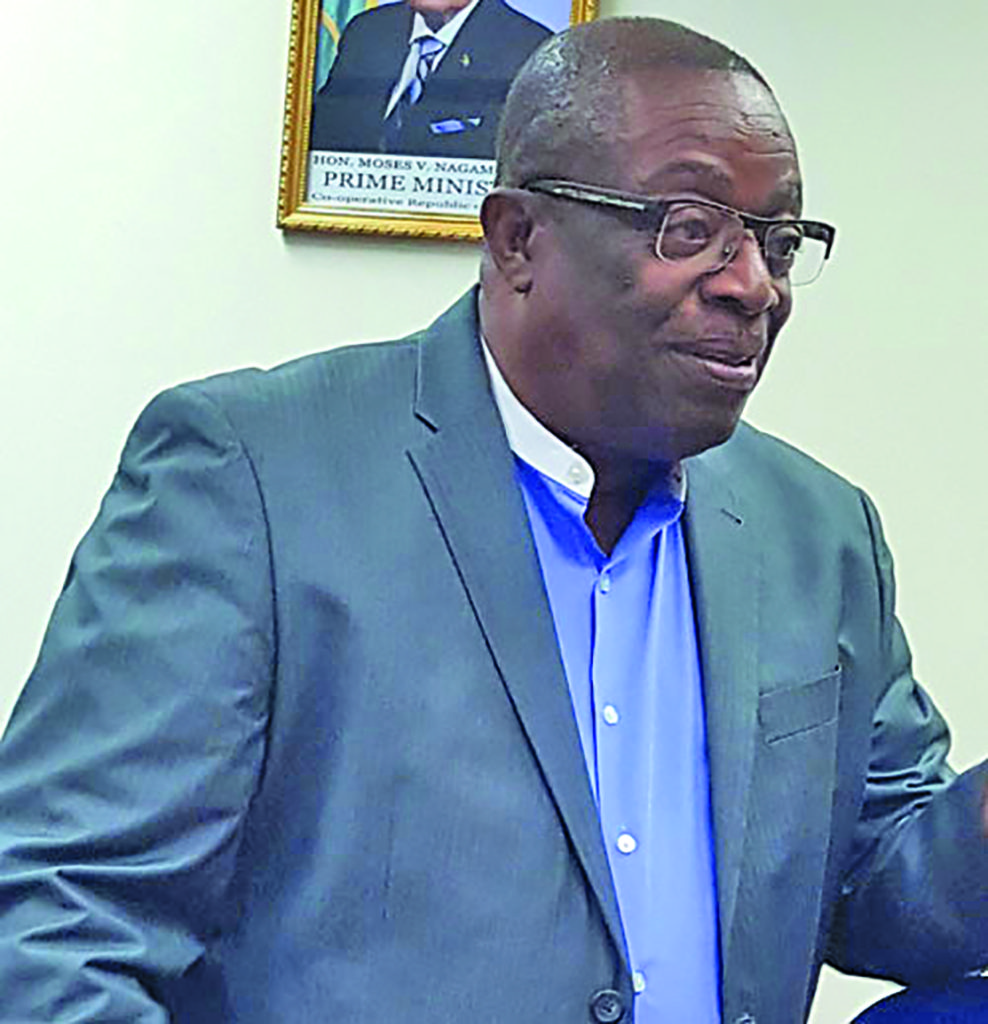 However Nandlall, in a recent programme, rubbished such claims by saying that they are completely baseless, and encouraged those who feel they were wrongfully terminated to challenge their dismissal if they wished to do so.
"I keep seeing the Opposition saying that we have been unlawfully dismissing people, I have been reading the contracts carefully, and the notice of dismissals that we have been issuing are all in compliance with the law and with the contracts; and whoever wishes to challenge them, they are free to challenge them," the Attorney General affirmed.
Nandlall insisted that it is not ordinary public servants who were terminated, but those who were found to be involved in doing "political work" and are clearly not functioning in the public's interest.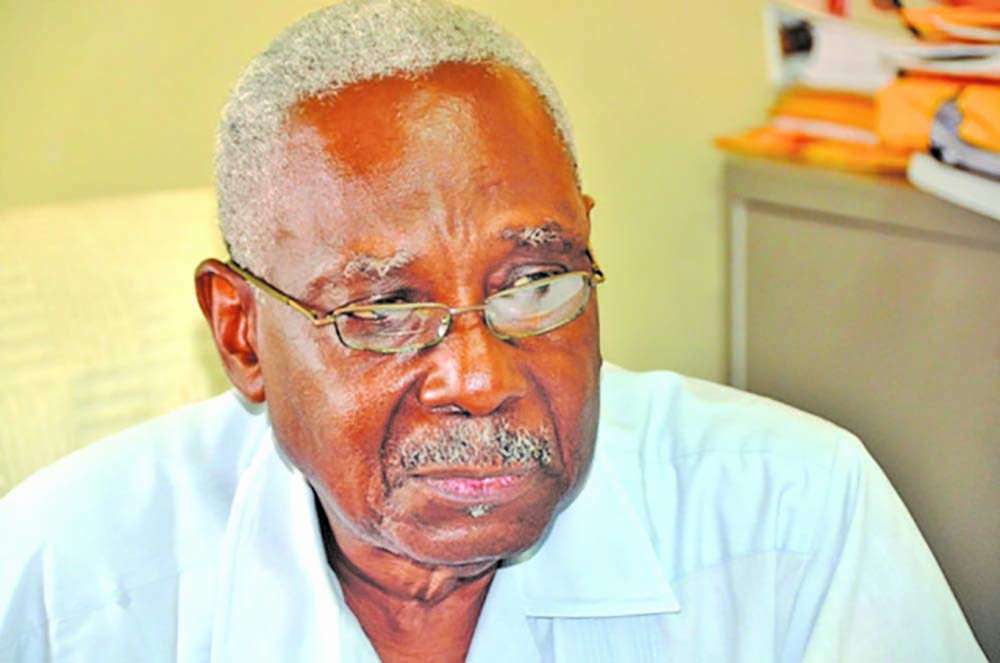 "We are not dismissing ordinary people, we are dismissing those political sycophants…who were installed into the public sector under the last Government, and who are sometimes not qualified for the job, or they got the job simply because of political connections, and not on the basis of meritocracy."
He added: "They were politicians, if you go to their Facebook pages…their outlets, you will see the type of political work that they were doing…they are not public servants…they were given sinecure appointments, and sinecure appointments are to be terminated, that is why is it sinecure," Nandlall expressed.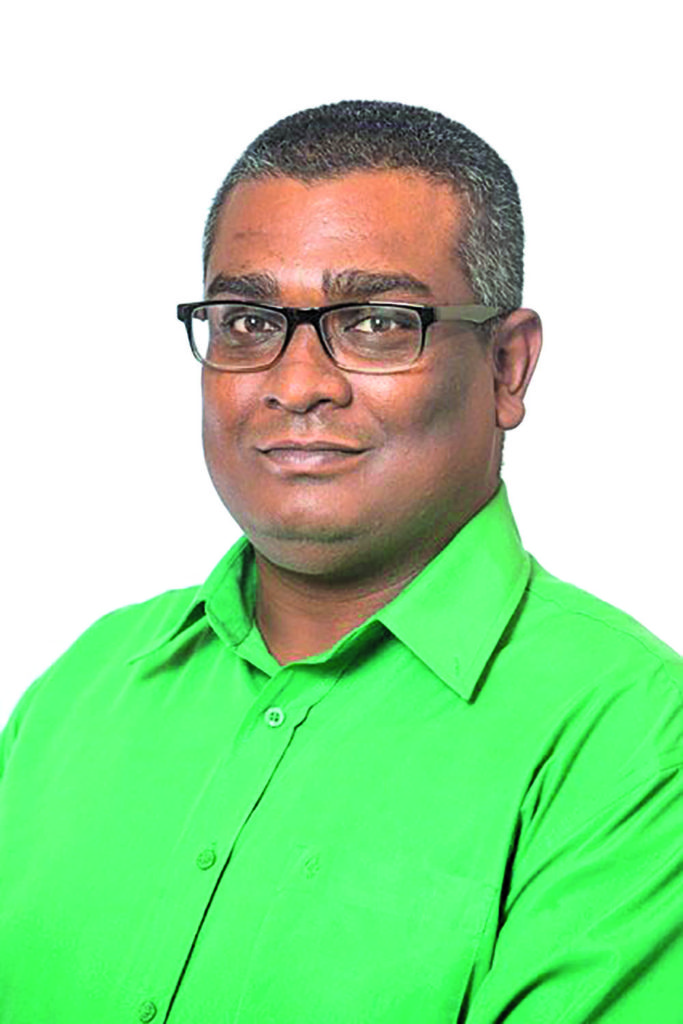 The mega-salaries of political appointees came under the spotlight not long after the new PPP/C Administration assumed office. Persons were found to be occupying positions which were specially created for them without any evidence to show that the nation was benefitting from their engagements as public officers.
For example, People's National Congress/Reform (PNC/R) supporter, Larry London was one of many who seemingly benefited from specially-created positions which saw him raking in millions of dollars. London was employed by the former Government as Director of Parks, with a net salary of $500,000 per month and his electricity, internet and telephone bills paid by the State.
Further, he benefited from duty-free allowance for the highest grade of vehicles, and a gratuity of 22.5 per cent every six months. All the while, London hardly spent any time in Guyana.
London was also the beneficiary of the multimillion-dollar contract for the printing of birth certificates under the previous Government. He is listed as one of the Directors of a Florida-based company called Universal Procurement Services Inc which was sole-sourced for the printing of some 500,000 birth certificates.
He was also previously involved in the controversial D'Urban Park project where $1 billion was spent by the David Granger Government which cannot account for the spending of the funds.
London was the co-owner of the company, Homestretch Development Incorporated (HDI), which was used by the Government to build the D'Urban Park. Efforts by the Audit Office of Guyana to figure out how the monies were spent over the past few years have been futile.
Further, Local Government and Regional Development Minister Nigel Dharamlall also stumbled upon a bombshell revelation whereby some $800 million was collectively being paid to over 50 contracted workers of the then Communities Ministry headed by APNU/AFC's Ronald Bulkan. What's worse is that there is no evidence of the work they had done during their time at the Ministry.
Some of these individuals were Oscar Clarke, who was named special ministerial advisor with a salary of $418,674 with a $25,000 non-taxable duty allowance and a $15,000 telephone allowance per month.
There were several others, including; Rupert Hopkinson, the former controversial Regional Executive Officer for Region Two (Pomeroon-Supenaam), was employed as a special advisor who earned $376,807 per month with a non-taxable allowance of $70,000 and telephone allowance of $10,000, every month.
APNU/AFC's Ganesh Mahipaul was on the Ministry's payroll with a salary of $210,982 per month and a non-taxable duty allowance of $10,000 per month for being a Community Development Officer of Region Three. Several questions were raised about what exactly was Mahipaul doing as a Community Development Officer.
Former APNU/AFC Member of Parliament Barbara Pilgrim was also on the payroll receiving $210,982 per month, a $10,000 non-taxable duty allowance and a $10,000 telephone allowance.
Interestingly, senior member of the APNU/AFC coalition, Joseph Harmon was earning $900,000 per month plus benefits as Director General of the Ministry of the Presidency. The former Granger Administration had created the post of Director General specifically for Harmon after he was forced to resign as a Member of Parliament and ultimately as the Minister of State in 2019.
In addition to his salary, Harmon received a non-taxable duty allowance of $250,000 per month; a non-taxable entertainment allowance of $100,000 per month; a non-taxable maid allowance of $128,400 per month; and a non-taxable gardener allowance of $65,000 per month.
Moreover, his housing, telephone bills, internet bills, electricity bills, and security were paid for by the State. He also received a motor car and driver provided by the State or duty-free concession of up to 4000cc per three years' period. Harmon was also benefiting from a gratuity of 22.5 per cent of his basic salary every six months.