…disputes US State Department advisory
Although there have been more shoot-outs between the Police and bandits in recent days and seemingly more robberies occurring, Police Commissioner Leslie James on Monday assured that there was no increase in crime.
In fact, the Commissioner explained that a 2.7 per cent decrease in serious crime was recorded when compared to the corresponding period last year.
James reasoned that the seeming spike in crimes may be related to the "few sensational crimes" reported by the press; however, statistics compiled by the Force painted a different picture.
"There have been a few sensational crimes which were reported by you, the colleagues in the media fraternity, and as normal expectedly – so you may have person or persons concerned about the occurrence of those crimes, so do we as the premier law enforcement body in the state we are concerned whenever there is any singular occurrence of any crime," James said.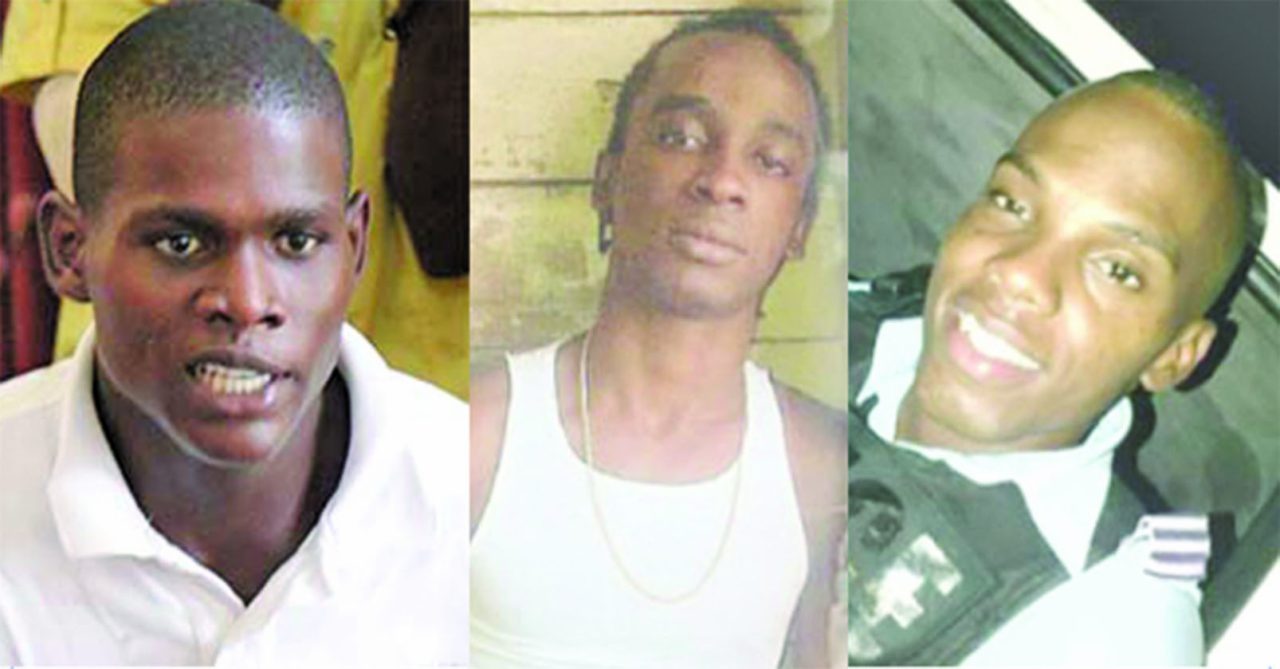 When questioned if he believes that civilians opt not to report crimes owing to their lack of confidence in the Guyana Police Force (GPF), the Commissioner responded in the negative.
He, however, went further to assure Guyanese and visitors that Guyana is actually a safe place. "We wish to assure the populace and by extension visitors to this state of Guyana and our residents abroad in the Diaspora that crime is not on the increase," the Commissioner pointed out.
One week ago, the US State Department issued a stringent warning to all its citizens, urging them to exercise caution when visiting Guyana owing to the evident spike in the country's crime rate.
In a statement on its website, the US State Department stated that there were frequent violent crimes, as armed robbery and murder were common. It specifically highlighted that the Police network was hindered from effectively addressing these incidents owing to a lack of resources.
"Violent crime, such as armed robbery and murder, is common. Local Police lack the resources to respond effectively to serious criminal incidents," the notice stated.
It further advised all travellers from the United States to be extra vigilant when visiting banks or ATMs and avoid walking or driving in the nights. Persons were also advised not to resist any robbery attempts they might encounter and to desist from displaying signs of wealth, such as expensive watches or jewellery.
Meanwhile, Public Security Minister Khemraj Ramjattan has recently claimed that Guyana was not in a "really bad state" when it came to crime.
He posited that although crimes were occurring, there must be an appreciation of the fact that Guyanese live in a geopolitical space (Latin America and the Caribbean) where interpersonal violence is the highest in the world.
However, this analysis of the escalating crime situation in Guyana did not go down well with Opposition Member of Parliament (MP), Harry Gill; a member of the Parliamentary Oversight Committee on the Security Sector, who, in no uncertain terms, called for the Minister to either be reassigned or fired as Public Security Minister.
He added that the ease with which criminals are going about their business, "brutalising families in their homes, stripping them of their valuables, their dignity and often, their very lives, is reminiscent of the infamous Burnham era of the notorious kick-down-the-door bandits. And Minister Khemraj Ramjattan seems clueless and in denial," he added.
Crime in Guyana
Just last week, the Police were engaged in a one-hour gun battle that took the life of three bandits on Norton Street, Georgetown, who were attempting to rob a man of his valuables at his home.
The bandits were later identified as Leslie Griffith, 24, of Lot 165 William Street, Kitty, Georgetown; Junior Nurse of Albouystown, and Shawn Browne Jr.
Only days before, three other bandits were killed during a Police shoot-out in Black Bush Polder. Those three men were identified as wanted murder suspects: 32-year-old Kelvin Shivgobin, called "Kelly" of Belvedere, Corentyne, Berbice; Ramnarine Jagmohan of Belvedere Village, who was acquitted of murder; and Sewchand Sewdat, called "One Eye Pappy", also of Belvedere.
Almost every day a crime is reported and pasted on the front page of every newspaper. In fact, only on Saturday, another bandit received a sound thrashing after being caught red-handed in the home of an East Bank Berbice resident.
The young man was tied up until the Police arrived. (Davina Ramdass)