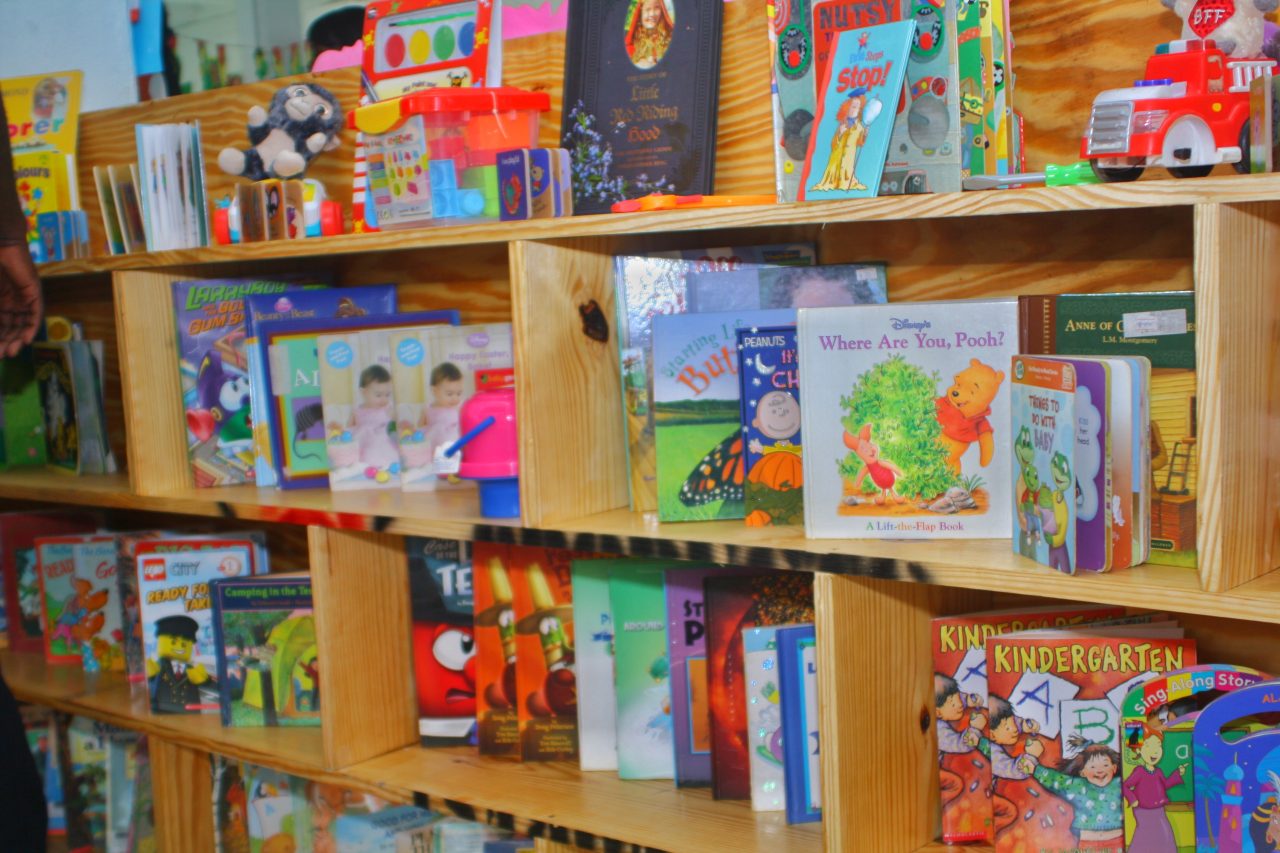 The University of Guyana's public management class has rehabilitated the St Gabriel's Nursery School's library as part of its Local Government group project for this year. The school was selected by a unanimous vote of all of the group's members in an effort to give back to the community which is in keeping with Local Government's commitment.
University student Seon Hyman said the project falls under the Diploma in Public Management course "Local Government" and the group was tasked with selecting an area that was in need of remedial work.
"We choose to give back to our community because Local Government is all about giving back to communities," he said.
Hyman said he is excited that his group was given the task where they were able to contribute to St Gabriel's Nursery School, a facility which will foster learning in a friendly environment.
"Before the library was in a deplorable condition but now, with the help of each student of the group and our lecturer, we have demonstrated transformational work," he added.
Hyman highlighted that work was also done in the compound of the school where a much-needed facelift was necessary. This included the repainting of a shed which fosters a more comfortable and child-friendly atmosphere for students, teachers and parents.
He added that the initiative was a timely one which seeks to promote the traditional way of learning to read at an age where technology is taking over.
Further, he is of the view that education is the key to success and the University believes that it is one of the resources that can mould a nation.
"Many times we see children at a very young age on laptops and other forms of technology and while that is important, we realise that we have lost the culture or trend of reading so we hope to revitalise that and bring it back to our communities."
He added that the students in the group have all come from that background of traditional reading so they are hopeful that this initiative will enable the young generation to become effective leaders through reading.
Meanwhile, Head Mistress of the school, Carol Romeo expressed gratitude to the group for the much-needed intervention which will ensure that the school's curriculum is executed and received in the way it is intended. She said the school's curriculum focuses heavily on reading and phonics and as a result, the books provided by the group will enhance the school's syllabus, making it easier for teachers to execute effectively and students to grasp the concepts.
"We are pleased that this school was selected for this project. It was timely and well needed and we would like to express thanks to everyone who played a part in making this a success," she said.