– seeking assistance from GCF, GOA in preparation process
By Brandon Corlette
All superheroes are differently-abled. All differently-abled persons are superheroes. That is the perception of many who witnessed the dominant cyclist Walter Grant-Stuart.
His abilities are stronger than his disability.
Grant-Stuart is one of Guyana's most gifted cyclists, and he is set to depart Guyana's shores for Tokyo, to participate in the Paralympics scheduled to be held from August 24 to September 5, 2021.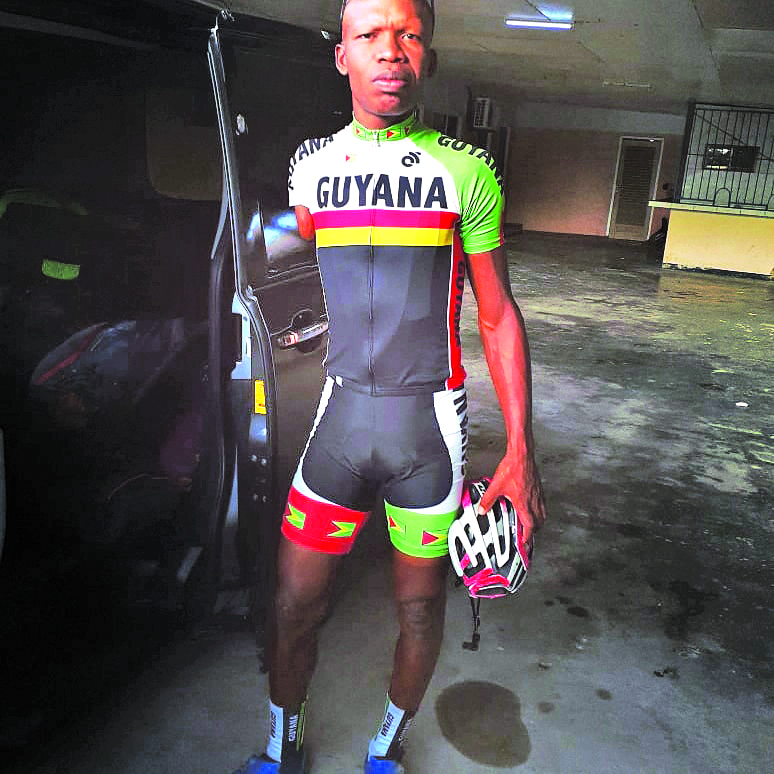 In an exclusive interview with <<Guyana Times Sport,>> Grant-Stuart spoke about the significance of representing Guyana, and how he is hungry for success. He is also seeking assistance from the Guyana Cycling Federation (GCF) and the Guyana Olympic Association (GOA) to engage in training at altitude.
Questioned how significant are the upcoming Paralympics, Stuart said: "It's a big thing for me to put on the Guyana uniform and get the opportunity to win the gold medal and hear the National anthem."
Due to the COVID-19 pandemic and the restrictions that were placed on sports, Grant-Stuart said, he did not have racing practice under his belt, but he usually puts in six hours' gym work on a daily basis.
"I am working in the Fire Department, and the timings are tight to train," Grant-Stuart said.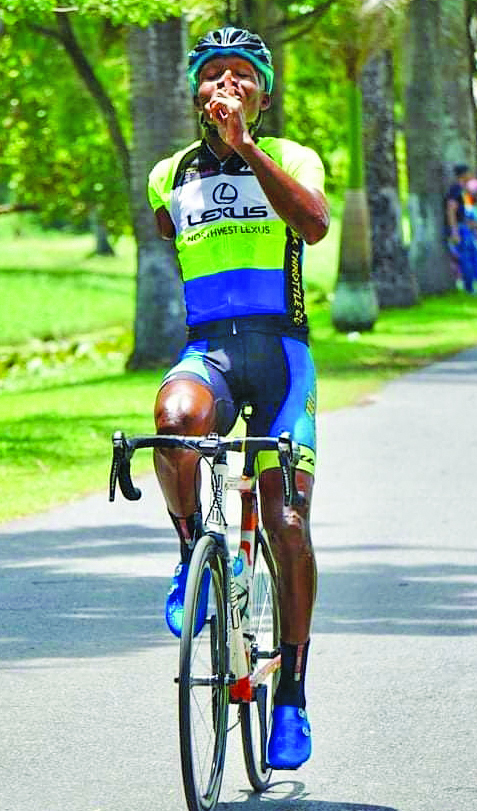 Cycling has returned in Guyana, and the National Cycling Championships are tipped for late May. The only differently-abled cyclist in Guyana, Grant-Stuart has said he is looking forward for that event.
The Journey
Despite being differently able Grant-Stuart has never given up. He continues to be an inspiration to many. The naturally-gifted athlete was into long-distance running, but after he suffered a motor-cycle accident, he purchased a bicycle to ride for fun.
"I used the talent that I had and I won the first race I rode in. That was the Open Race at the National Park. Then I continued with cycling. I am a para-athlete, I am a person with disability, but I never let that hamper me. I always try to race with the normal guys, and that really boosts me. I went to the tour in Tobago in 2013 and someone from Canada spotted me and told me to go to the Paralympics, where I won gold."
In the qualification process for the Paralympics, the hard-working cyclist won in Canada, rode sixth in Italy, ninth in Belgium and fifth in the Netherlands. In the Pan-American championships in Peru, Grant-Stuart finished in sixth position.
With all his experience and adding the right ingredients, Grant-Stuart would be going for gold in the Paralympics. He is expected to leave on August 19 and ride his first race on September 1.
The 2020 Summer Paralympics are an upcoming major international multi-sport event for athletes with disabilities. It is governed by the International Paralympic Committee. It is now scheduled as the 16th Summer Paralympic Games, and they are scheduled to be held in Tokyo, Japan. A total of 22 sports is scheduled for the event.