At the conclusion of the Guyana-hosted 2016 edition of the Inter-Guiana Games, renamed the Goodwill Games due to the non-participation of French Guiana, the Directors of Sport for Suriname and Guyana have both indicated intentions of traveling to their sister country to ascertain the future of the French nation's participation in the Games.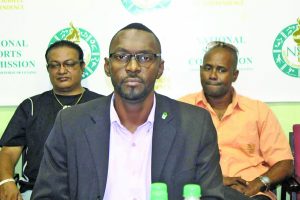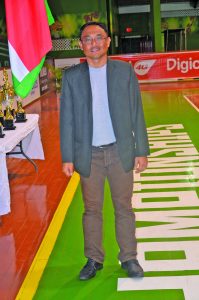 Surinamese Director of Sport Luciano Mentowikromo, speaking with Guyana Times Sport said that it was not the same, having to compete in the Games without French Guiana and would like to see them returning to competition.
Mentowikromo further added that it was most likely that due to the lengthy paper work required by the French-speaking nation needed to fulfill as they are still a colony under France.
"The difference between French Guiana and us (Suriname and Guyana) is that French Guiana is still a colony of France and we are independent, they have a lot more work to do before they get the permission." With Mentowikromo adding that "we want them back because its Inter Guiana Games which means Guyana Suriname and French Guiana, without one of them it is incomplete and we will do our best to bring them back."
Director of Sport for Guyana, Christopher Jones confirmed that there are plans to visit French Guiana and to identify the issues surrounding the Inter Guiana Games.
"It is most critical that we go because we don't know that over a year now, both Guyana and Suriname has been trying to make contact with the officials in French Guiana to ascertain their participation and we have not been able to get a feedback from them." Jones said
The Guyanese Director pointed out that even e-mails were sent and none was returned so there would be a trip to the French nation to actually speak first hand with the officials and find out whether or not they are going to continue to participate in the Inter-Guiana Games and more so even host the games in the near future.
The Inter-Guiana Games began back in 1967 when Guyana and Suriname Under-19 football teams played for a trophy. In 2016 the games have grown to include seven sporting disciplines while French Guiana became an active participant over the years.