Staff attached to the Upper Demerara Hospital (UDH) at Wismar have renewed their complaints about the absence of an ultrasound and electrocardiogram (ECG) machine and the presence of a dysfunctional X-ray machine, which makes attending to patients more difficult and frustrating.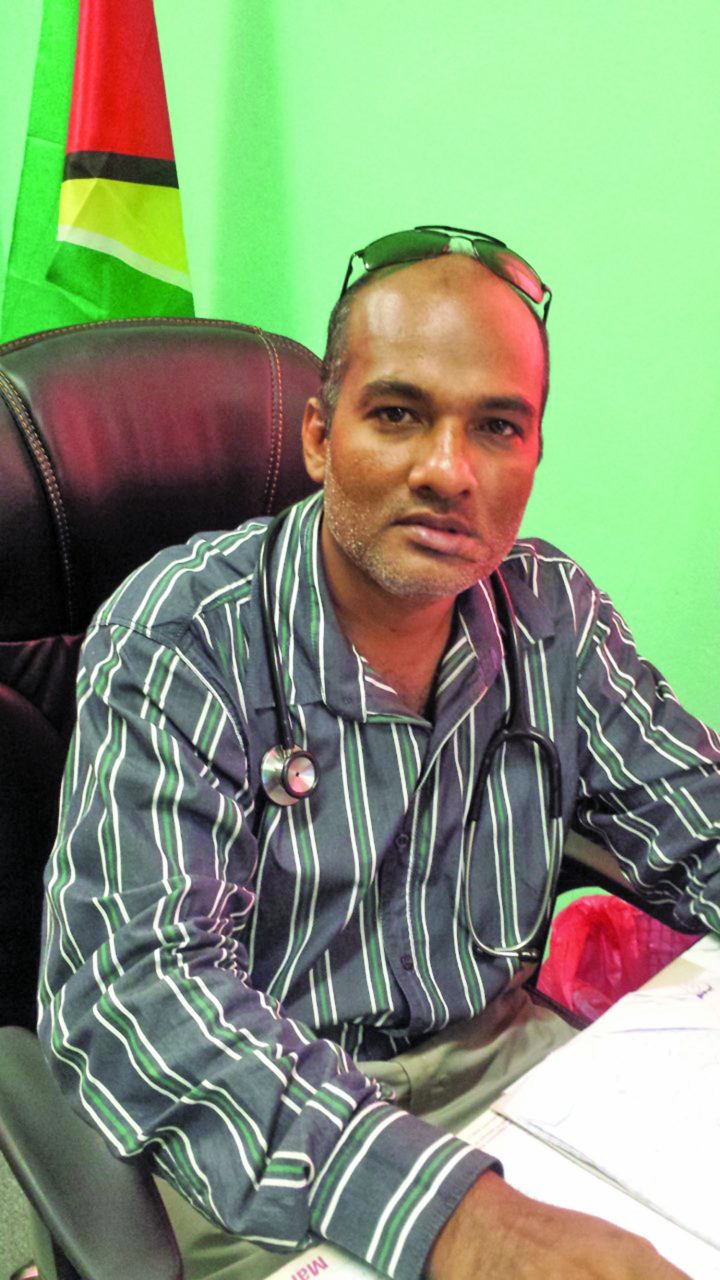 The hospital which recently rebranded itself by re-commissioning several of its units, is currently making strides towards the advancement of health-care delivery in Region 10 (Upper Demerara-Berbice), but it has not been without its share of issues.
In an invited comment on some of the issues affecting the staff, Medical Superintendent (MS) of the hospital, Dr Steve Mark highlighted several challenges faced by the hospital, as he pleaded with the relevant authorities to work towards having the issues resolved.
"The X-ray machine is down probably about two months… since about March and I'm not hearing anything much. Nobody is saying anything, patients are suffering. People don't have money to cross over (to the Linden Hospital Complex on the Mackenzie shore). There are poor people, people are struggling and they got a functioning hospital. All they're doing is building a roof, painting and doing some minor things but what about the other structures? What about what is going on in the hospital? What about the service? You can't get a simple ECG (test)… Wismar hospital is urgently in need of an ECG machine, it's urgently in need of an ultrasound machine. Currently the X-ray machine is broken…", the doctor pointed out.
Mark said he has been informed that three parts are broken from the hospital's X-Ray machine, however, he said he does not think that the machine should be down for such a long time, since patients are majorly affected.
"The Government should have spare parts or have somebody to fix these machines very quickly. If the Operating Machine is down, what we gonna do? Stop doing surgery? They need to have systems in place to rectify these problems in a shortest possible time, not two months, three months, four months and these things," a clearly frustrated Mark told this publication.
He also pointed to other issues which he noted have been affecting the hospital such as, the need for supervisory staff and work equipment.
"There's an urgent need for a supervisor on the 4 to 12 shift and the 12 to 8- Nursing Supervisor, because what has been happening is that when myself and the Supervisor goes home there is nobody to watch the hospital. And the nurses locking the hospital up," he explained.
Mark said he has been at the hospital for 14 months and has since not acquired an office chair and what he termed as "simple items" such as a printer, noting that these items were budgeted for. According to Mark, there are a lot of loopholes within the hospital system in the region.
"Right now I'm getting burned out in trying to fight for the hospitals; both Mackenzie and Wismar… For instance, between the regional administration and the Wismar Hospital administration, they don't even see eye to eye. They don't even communicate; a lot of crazy things are happening. Who is really running the hospital? Who is in charge? Who is doing this? Who is doing that? But everybody wants the region to look good. It's not really good. Maybe because of its political nature that people are keeping things under the wrap…and I think that is one of the major reasons why the issues for Region 10 don't be highlighted," he stated.