Guyana has been free of the Yellow Fever virus for many years but maintaining this positive track record will require stringent efforts by public health and other related officials.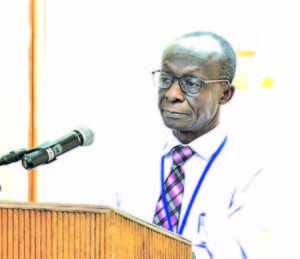 This is according to Country Representative of the Pan American Health Organisation/World Health Organisation (PAHO/WHO), Dr William Adu-Krow, who shared that Guyana sits between countries in South America where the virus is endemic – a factor which should not be ignored.
He was speaking at an event organised to create capacity in handling Yellow Fever in the country. This was amid concerns that Yellow Fever continues to pose as a major concern in the Americas. Despite vaccinations, the virus is spread among non-human primates, especially mosquitoes in the tropical rainforest.
PAHO/WHO is seeking to eliminate the international spread of Yellow Fever by ensuring that countries achieve total vaccination coverage. Countries in South America, such as Bolivia, Brazil, Colombia, Peru and French Guiana, presently have active cases.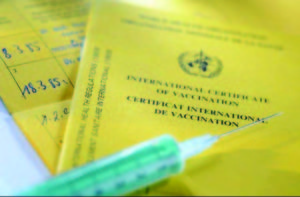 "If we have been Yellow Fever-free since 1968, we need to do more in terms of surveillance to keep it that way. In 2019, three countries in the regional Americas: Bolivia, Brazil and Peru reported confirmed Yellow Fever cases, occurring between December 2018 and February 2019," Adu-Krow informed.
Presently, the Public Health Ministry's vaccination coverage reaches 95 per cent of the population. He critiqued that while this coverage is significant, other persons are still alienated. As such, the other five per cent should now be targeted, achieving total coverage.
"Even if we have a 95 per cent coverage for Yellow Fever. That means that for every birth cohort, we are missing five per cent. In four years, we have about 20 per cent of persons without effective vaccination. And that is why we talk about mass immunisation campaigns now and them to do more the part for these that are missing," he related.
It was shared that there are many ways to target every area of the country. To prevent international spread, the vaccine can be introduced during the country's mass campaign. For endemic regions, health officials are asked to conduct vaccination campaigns while collecting data.
"The strategic objective of the elimination is to protect populations at risk, prevent international spread and contain outbreaks quickly. For this, it is recommended that the introduction of the Yellow Fever vaccine into the national vaccination scheme for children in endemic countries, achieving high vaccination coverage, vaccination campaigns for persons residing in risk areas and updates in campaigns in susceptible geographical areas".
Another concern is the transmission of the virus from international workers to a country where the vector is present.
The Country Representative signalled, "A particularly concerning scenario would be exportation of the disease to a country where the vector is present and population immunity levels are low, which could lead to local transmission. It is recommended that major sectors recruiting international workers with potential exposure such as the extractive mining industry, construction workers and forestry industries take measures to ensure their staff and families are vaccinated".
Yellow Fever is an acute viral haemorrhagic disease which is transmitted from one person to the next by infected mosquitoes. According to the WHO, the "yellow" in the name refers to the jaundice that affects some patients. Symptoms vary from fever, headache, jaundice, muscle pain, nausea, vomiting and fatigue.
In fact, persons were informed that the vaccine is "safe, affordable and a single dose provides life-long protection against Yellow Fever disease. A booster dose of Yellow Fever vaccine is not needed".
Vaccination strategies which can be issued to prevent transmission are: routine infant immunisation, mass vaccination campaigns designed to increase coverage, and vaccination of travellers going to Yellow Fever endemic areas.