Following the hosting of elections in Linden last Saturday, the Region 10 (Upper Demerara-Berbice) arm of the Alliance For Change (AFC) has elected Committee members to serve in its Regional Management, Women For Change and Youth for Change arms.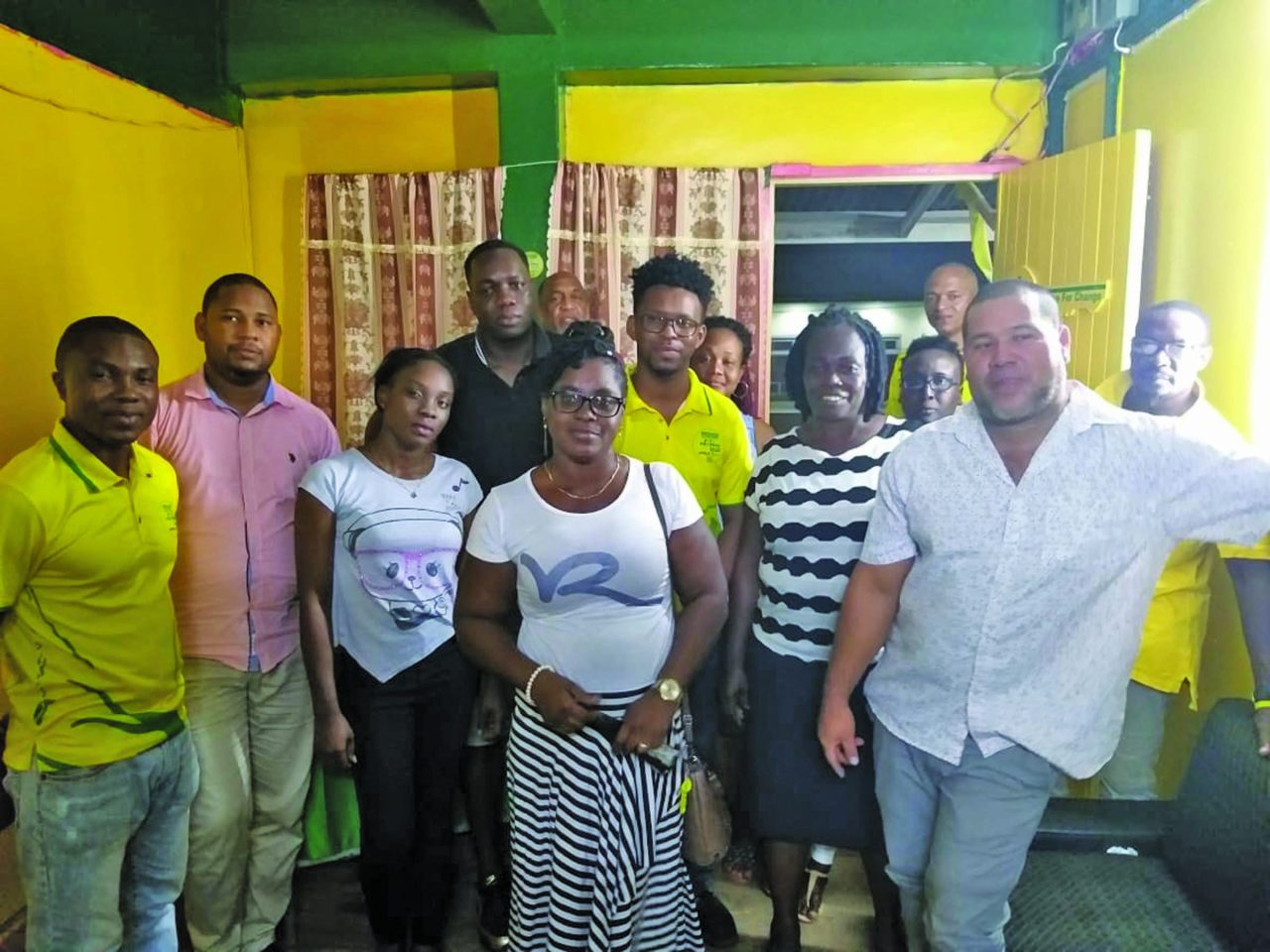 The new Constitution of the Regional Management Committee includes Chairman, Devin Sears; Vice-Chairman, Vladimir Glasgow; Secretary, Mark Goring; Treasurer, Roger Kingston and Assistant Secretary/Treasurer, Michelle Daniels.
The executives include Abiola Archer, Troy Fidkou, Pastor Samuel Garraway, Vanessa Fraser, Corretta Braithwaite and Tiffany Marshall.
Elected Members of the Women For Change Linden arm includes Chairperson, Michelle Daniels; Vice-Chairperson, Abby DeSouza; Secretary, Ashtorine Antigua and Treasurer, Vanessa Fraser.
The Committee members include Corretta Braithwaite, Roxanne Davis, Michelle Curry and Onika Paddy. Newly-elected members of the Youth For Change include Chairperson, Abiola Archer; Vice-Chairperson, Tiffany Marshall; Secretary, Onika Paddy; Treasurer, Vernella Chester and Assistant Secretary/Treasurer, Shion Antigua. The newly-elected Committee member is Marisa Robertson.
The newly-elected Committee, in a release, noted that the Management Committee remains committed to making full representation on behalf and in the interest of the residents of Region 10.
"…one that fosters socioeconomic and youth development, investments, capacity-building and maintaining good governance to name a few; it will continue cohesively with the APNU to ensure that the reality of a good life for all Guyanese comes in to fruition," the release stated.