— sloppiness of former Govt caused Guyana to accept pre-contract costs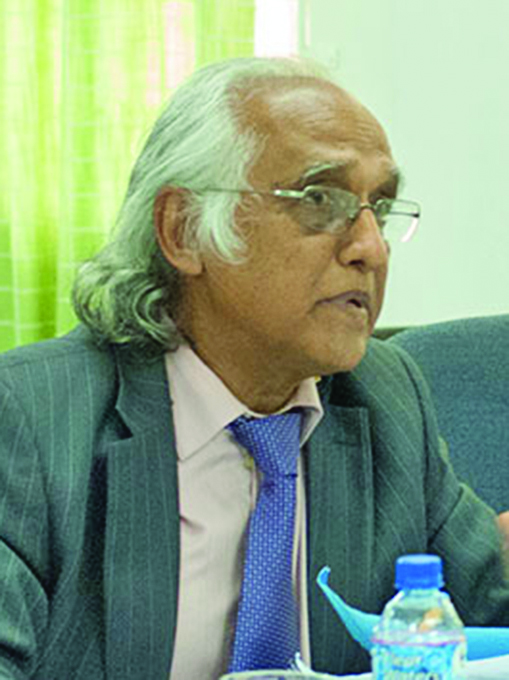 With the sloppy handling of the oil and gas sector by the former Government causing Guyana to accept oil giant ExxonMobil's quoted pre-contract costs, oil and gas commentator Christopher Ram has pegged the audit of the costs as something that must be a priority.
During a panel discussion on the oil and gas sector, Ram reminded that as per the agreement the former A Partnership for National Unity/Alliance For Change (APNU/AFC) Government signed with Exxon, Guyana was supposed to challenge the pre-contract cost by April 30, 2017.
"We did absolutely nothing, it passed without any action on Guyana's part. We have had, by default, to accept those costs to be reimbursed to Exxon and its partners as pre-contract costs, purely because we've been sloppy," Ram said.
He acknowledged that there are various audits Exxon has to go through, but in his recommendations noted the importance of making the ongoing audit being executed under the current People's Progressive Party (PPP) Government a priority.
"Guyana has two years to audit the accounts and records of the contractor, under the agreement. There is the Guyana Revenue Authority audit. There is the statutory audit. But those come nowhere close to meeting the standards that you would expect in the kind of audit conceived and accepted under the agreement."
According to Annex C of the Production Sharing Agreement (PSA) Guyana signed with Exxon, pre-contract cost "shall include four hundred and sixty million, two hundred and thirty-seven hundred thousand and nine hundred and eighteen United States Dollars (US$460,237,918) in respect of all such costs incurred under the 1999 Petroleum Agreement prior to the year ended 2015."
There is an additional sum of approximately US$400 million from 2016 to 2017, which it is believed will also come under the rubric of cost oil. The former Government – A Partnership for National Unity/Alliance For Change (APNU/AFC) – has received much criticism for agreeing to these costs without an audit being done.
The former Government finally contracted a company, British consultancy firm IHS Markit, at a cost of US$300,000 ($62.6 million) in 2019. The contract had to be extended in May of 2020 without cost, owing to the COVID-19 pandemic. At the time, former Energy Department Head, Dr Mark Bynoe had said that this was due primarily to the flight restrictions.
IHS Markit is the product of a 2016 merger between two companies, United States (US)-based IHS and London-based Markit. Its data and information services business caters to industries such as automotive, energy, financial services, defence and maritime.
The company is no stranger to Guyana's oil sector, having published a number of write-ups and analyses on Guyana's efforts to develop its capacity. This includes "Guyana's deepwater areas will remain competitive, despite changes to fiscal terms (IHS Markit, 2018)" and "How activity in the Guyana mini basin is booming with five exciting discoveries since 2015 (IHS Markit, 2017)".