Both of Guyana's Chess Olympiad teams have been victorious competing in Round 6 against their counterparts in the FIDE Chess Olympiad in Chennai, India.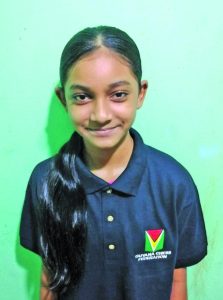 Guyana's four-member Open team playing against Gabon in Round 6 won the match 4-0. Taffin Khan (2019) defeated Mounguen Koumba (1942), while Loris Nathoo (1695) has improved his ratings after defeating Candidate Master Barthelemy Bongo Akanga Ndjila (1803). Roberto Neto and Ethan Lee also won against Tary Bongo Ngombele and Ceylan Odounga Christ respectively.
The Open team members grasped the initiative from the beginning of their games, and sustained the lead to take Guyana to victory. CM Taffin Khan and Ethan Lee are currently on 2 points, while FM Anthony Drayton and Roberto Neto are each on 1.5 points, and Loris Nathoo is on one point.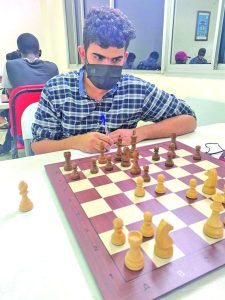 As for the women's team, Jessica Callender has scored her third win in the competition, against Gracia Nakonzi-Ndousse of the Central African Republic. Sasha Shariff and young Anaya Lall have also been triumphant against their opponents, Gloria Gamba and Hebron Baguida respectively; while Nellisha Johnson has been unable to convert her game.
Guyana's women's team won their match 3-1, and members now have the following points: Jessica Callender 3, Sasha Shariff 2, Nellisha Johnson 1.5. Pooja Lam and Anaya Lall are each on one point.
The Open team comes up against Cape Verde – rated 123 in the world – on August 5th, while the Women's team comes up against Oman, seeded at 108.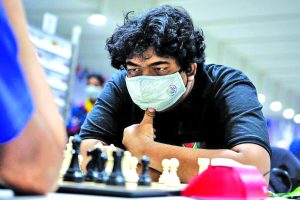 Chess players were given a rest day on August 4th, when they had the opportunity to tour and shop in the nearby areas. The Guyana team took the much-needed respite to relax and regroup for the remaining 6 rounds of the tournament, which will conclude on August 9th. The Closing Ceremony of the Olympiad will also be held on August 9th at 16:00hrs IST.
Games continue daily with one round per day, and are being played at the Four Points by Sheraton Mahabalipuram Resort and Convention Centre. Play starts daily at 15:00 Indian Time – 05:30 Guyana Time. Links to live games can be found on the Guyana Chess Federation Website: www.guyanachess.org.