… as community remains under full lockdown
While the community of Kwebanna, Region One (Barima-Waini) is no longer under lockdown following a reduction in active COVID-19 cases, St Cuthbert's Mission is the new hotspot with 239 cases as of Tuesday.
Health Minister, Dr Frank Anthony said the situation was being monitored, with health workers permanently stationed there.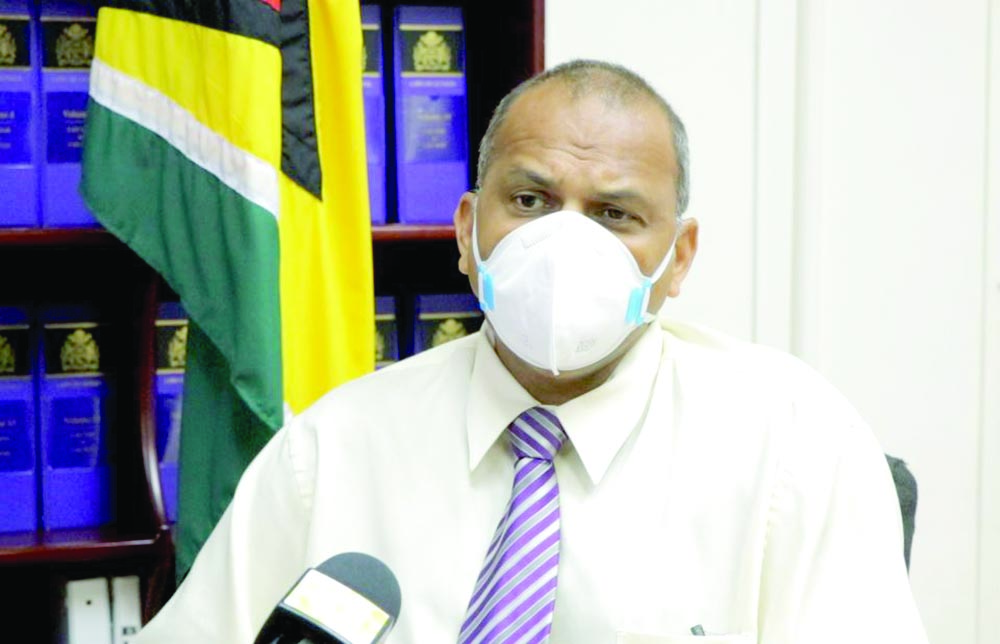 "We have two doctors, a number of nurses that have gone there and would be there for the duration of the lockdown. The nurses and doctors have been doing a house-to-house assessment. So far, we have 239 confirmed cases."
At least 41 positive persons have been discharged, having been asymptomatic for 10 days. The Minister said the numbers would go down, but new positives would emerge from increased testing. However, discharging is ongoing since most persons are symptomatic.
"We'll make sure that if anybody develop any symptoms and they need hospitalisation, then we will move them…We have 239 and I think if we continue testing, we'll see a few more, but while we're testing and finding a few more people, we're also discharging," Dr Anthony stated.

On the ground, health workers have been equipped with the necessary medications and test kits to provide support. Over the weekend, a team was sent in for sanitisation and to educate villagers on the need for proper hygiene.
While the area is under complete lockdown, the Civil Defence Commission (CDC) on Monday handed over 320 food hampers and vitamin C tonic, along with the same number of cleaning hampers, to Toshao Beverley Clenkian for the community.
St Cuthbert's Mission is located 57 miles away from Georgetown and has recently experienced a surge in COVID-19 infections.
As of now, the COVID-19 Task Force, Health Ministry, Amerindian Affairs Ministry and the CDC are working to curtail further spread by isolating residents while providing them with necessary food supplies.
Last week, a decision was taken to strengthen the medical team in St Cuthbert's Mission to ensure that COVID-19 patients were given adequate treatment. At that time, there were 97 cases in the community.
Government has lifted its lockdown on Kwebanna, after the COVID-19 cases dropped to four. Dr Anthony has indicated that measures which were instituted to curb further transmission of the disease have been successful. In neighbouring Warapoka, there was a small spike, which is being monitored.
"At the peak of this cluster of cases, we had about 62 cases, so today we have four cases, so we have lifted the lockdown. Surrounding communities, we have seen a corresponding decline in cases…We are monitoring a situation in Warapoka. Over the weekend, we had a medical team that visited there. We continue to do more testing and swabbing," he was quoted as saying.