— talks ongoing to resume scheduled flights — new Public Works Ministers
Guyana's main port of entry, the Cheddi Jagan International Airport (CJIA) Corporation, has lost in excess of $1 billion in revenue since its March 2020 closure due to the COVID-19 pandemic.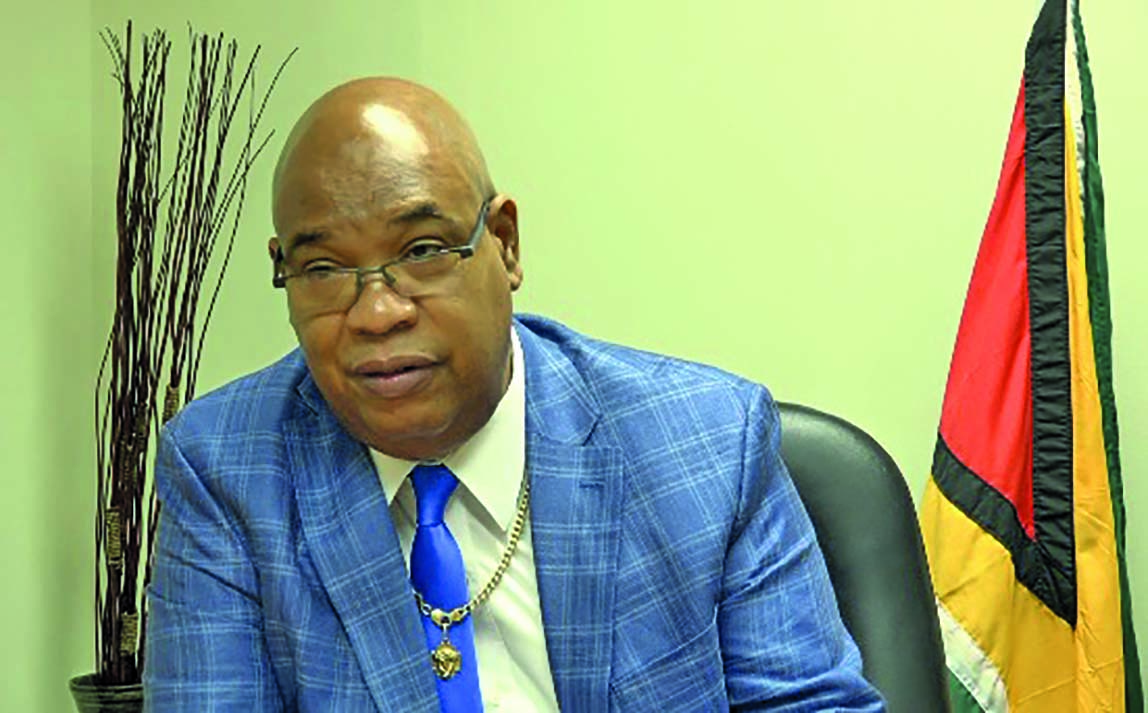 This was revealed by newly appointed Minister within the Public Works Ministry, Deodat Indar, during an exclusive interview with Guyana Times on Thursday.
Days after Guyana had recorded its first case of the novel coronavirus – on March 11 following the death of 52-year-old Ratna Baboolall, who had recently returned from New York – authorities here closed all of the country's borders, including the CJIA on March 18, in an effort to combat the spread of the life-threatening disease.
According to Minister Indar, the facility, located at Timehri, East Bank Demerara, has since been losing approximately $200 million every month.
"The report from the airport is that they're losing 95 per cent of their revenue on a monthly basis — which is $200M per month — because of the closure," he told Guyana Times on Wednesday following a meeting with heads of the various agencies under the Ministry, including the CJIA.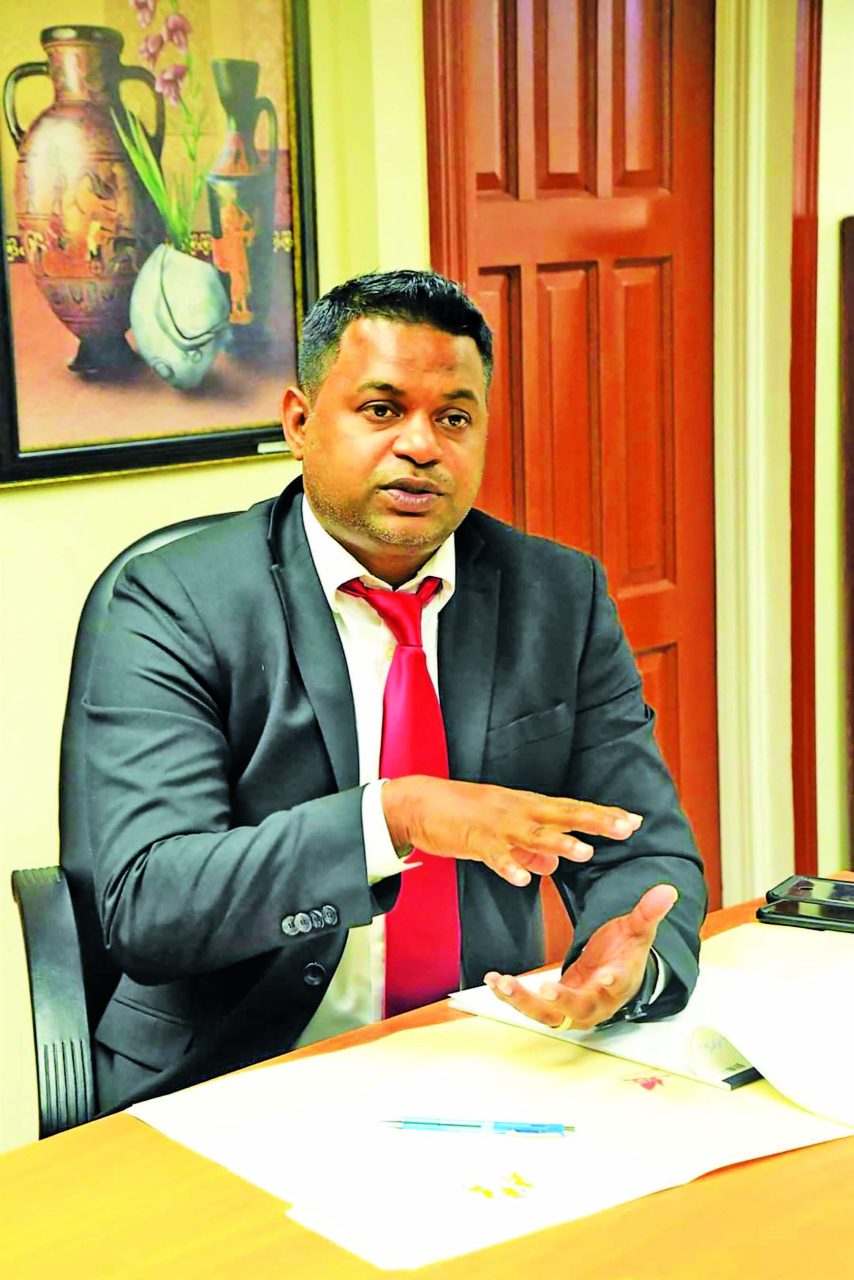 Chief Executive Officer of the CJIA, Ramesh Ghir, confirmed to this newspaper that the CJIA Corporation has lost just over $1 billion in revenues thus far this year. This, he noted, can be attributed to income generated from both passenger movement and airport operation.
"Income earned by the airport is directly related to passenger travel, thus all stakeholders would have also suffered losses during this period," he stated.
Ghir explained that operations for the first three months of the year were good, but during the period April to July 2020, passenger traffic declined by 228,936 persons, or 95 per cent of passenger traffic when compared to the same period in 2019.
"It is prudent to note that the passenger and aircraft movements for the first seven months of 2020 were the lowest recorded in the last two decades (since 2001)," the CJIA boss has said.
Figures representing aircraft seats occupied between January and July 2020, when compared with the same period in 2019, revealed that the number of available aircraft seats was 229,126, or 132 per cent less than the 532,602 available in 2019. This year, international aircraft landing has also declined by 137 per cent, from 2,380 to 1,005.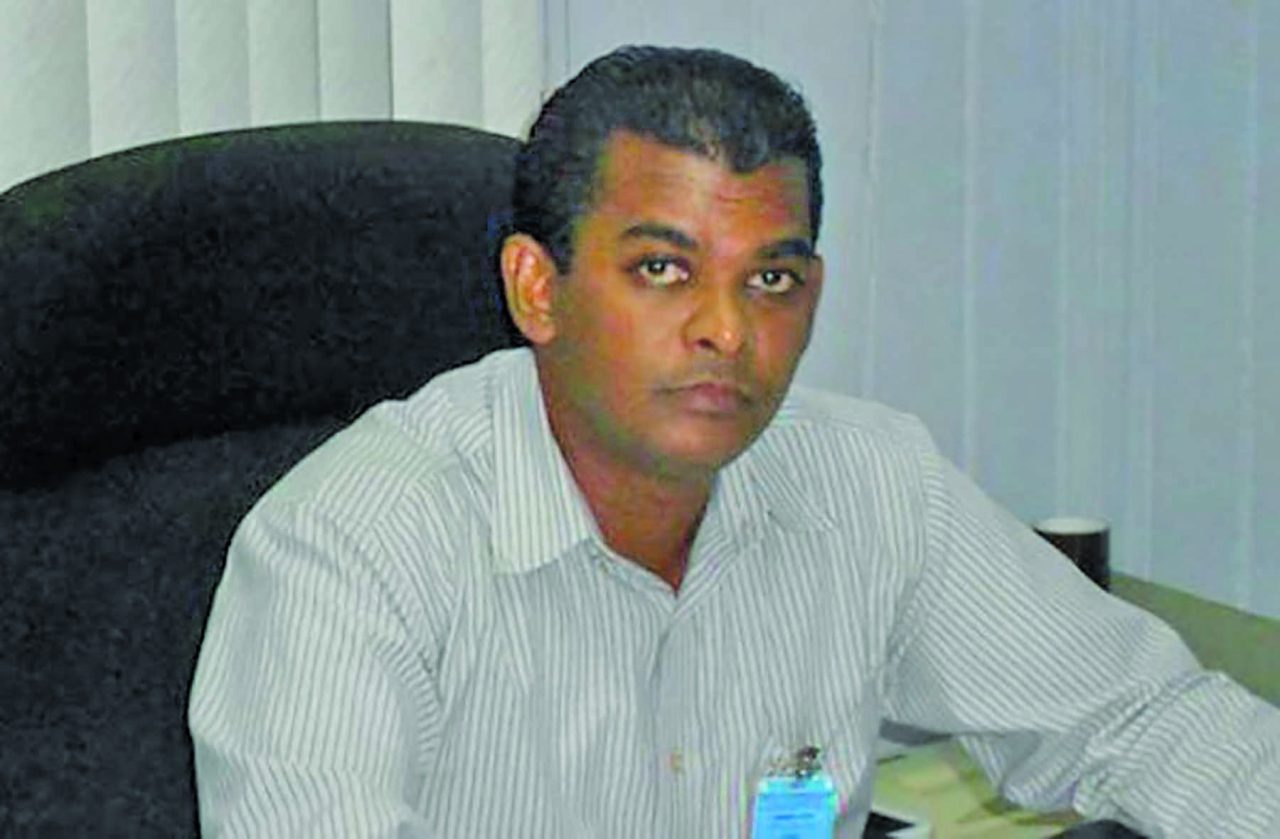 Regarding the movement of cargo, while the airport is closed to passenger movements, cargo operations continued, albeit in a limited manner.
For cargo imports, there was a 19 per cent reduction: from 3,101,936 kilograms to 2,501,345 kilograms.
Meanwhile, cargo exports have declined by 22 per cent: from 1,652,028 kilograms to 1,294,391 kilograms.
The CJIA Head explained that while the overall exports at the airport show just over 20 per cent decline, a look at exports in specific sectors paint a far grimmer picture.
For example, Ghir pointed to exports for agricultural products, which account for nearly 90 per cent of the airport's exports. This sector has experienced a decrease in exports, from 1,499,087 kilograms to 606,889 kilograms, or 147 per cent.
Minister Indar also revealed that the Guyana Civil Aviation Authority (GCAA) is losing revenue due to the closure of the airports, viz the CJIA and the Eugene F. Correia International Airport at Ogle, East Coast Demerara.
"Not having flights in Guyana is affecting them as well. In fact, 93 per cent of the Civil Aviation Authority's monthly revenue is gone; and at the end of August, they will not have any money left in their pockets," the Junior Public Works Minister said this was related to him by the GCAA.
Given the airports' closure, permission has been granted by local authorities for special repatriation flights. Initially, only departure flights were being allowed, to take foreign nationals who were in Guyana back home.
However, in recent months, special relief flights were operated to bring home thousands of Guyanese who were left stranded in various countries overseas amidst the COVID-19 pandemic.
In fact, it was reported last week that over 2,006 Guyanese, including students who could not return home as a result of the closure of airports, have been repatriated.
To date, there have been flights from New York, Miami, Cuba, Trinidad and Tobago, Barbados, Canada, St. Maarten, Jamaica, Suriname, Grenada and Curacao.
However, as the new People's Progressive Party/Civic (PPP/C) Government transitions into office, it was noted that more such flights can be expected.
In fact, Public Works Minister Juan Edghill told Guyana Times during Thursday's interview that the process for the operation of these relief flights has already been made easier.
"The bureaucracy that was in place for the approval of flights has been rectified, and the Director General of the Civil Aviation Authority (Retired Lt. Col. Egbert Field) has assured that flights would be approved in a timely manner going forward," he posited.
Minister Edghill further disclosed that approval has already been given for the operation of repatriation flights next week, to bring more stranded Guyanese home. Eastern Airlines will be operating those flights.
Meanwhile, Minister Indar added that the GCAA Head was asked to prepare a schedule plan for these relief flights. This, he noted, would not just make the process earlier for the operators, but would also reduce the high costs attached to the flights.
"When you schedule flights, it becomes easier for the airline operators to find flights. You can't just give an operator approval two days before. It takes six days to get results back if you're in the US or anywhere else. So, if you give a person notice for two days' approval for flights, it really doesn't make any sense and it's costly, and everything else just goes up. So, we asked (Field) to give us a plan for a scheduled amount of flights until the full or partial reopening of the airports," Indar related.
Both Public Works Ministers explained to this publication that they are looking at the possibility of reopening the airports and recommending scheduled flights in a controlled manner, without jeopardising public safety.
Minister Edghill related that DG Field has been tasked with preparing a report, taking into consideration the position of the Health Sector and other key factors, with recommendations on the reopening of the airports. That report is expected to be handed over today for the Ministers to review before submitting same to Cabinet.
"We have also examined what is required for the safe reopening of the CJIA as well the Eugene F. Correia International Airport. Mr. Field will be coming back to us with some recommendations so that we can get clearance, and point us in a direction. Because we believe that even in the COVID environment, where measures need to be taken for the safeguarding of our citizens and our country, that needs to be married with the practical need for the movement of people and goods to ensure that our country is not at a standstill," the Public Works Minister stated.