National U-12 Chess Tournament
Following two days and seven rounds of competition, organisers are one step closer to identifying Guyana's representatives for the CARIFTA Junior Chess Championships 2020.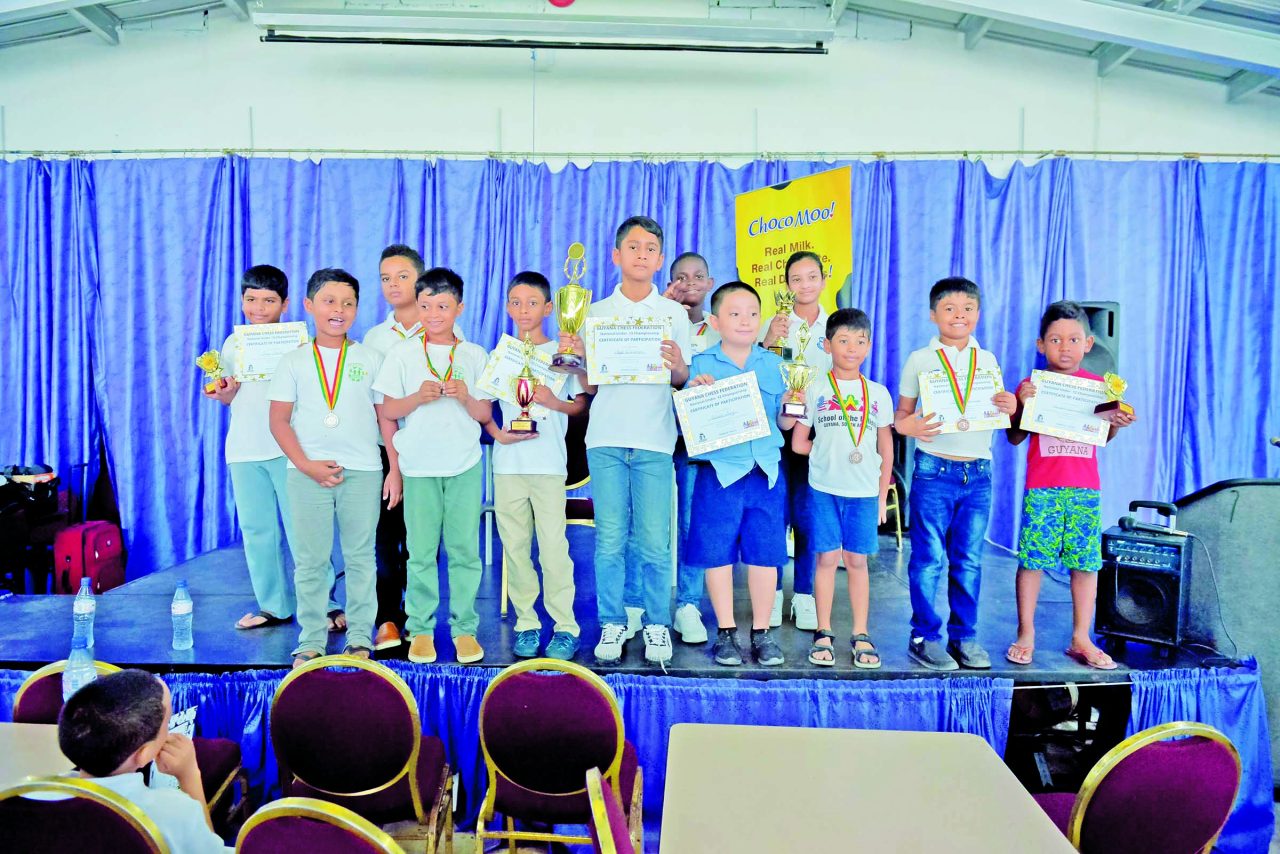 The National Under-12 championships, which were hosted over the weekend (January 18 and 19), are being used as a scouting initiative to build a fortified team for the CARIFTA Junior Championships, which will be hosted in Guyana for the first time this year.
The seven-round Swiss competition, sponsored by DeSinco Trading Limited's Moo Milk, commenced on Saturday at the School of the Nations Auditorium.
Under the watchful eye of tournament director Nelisha Johnson, who was assisted by former national champion Taffin Khan, Rai Sharma and technical expert John Lee, four rounds were completed on Saturday with a few players in prime positions to take the top spots.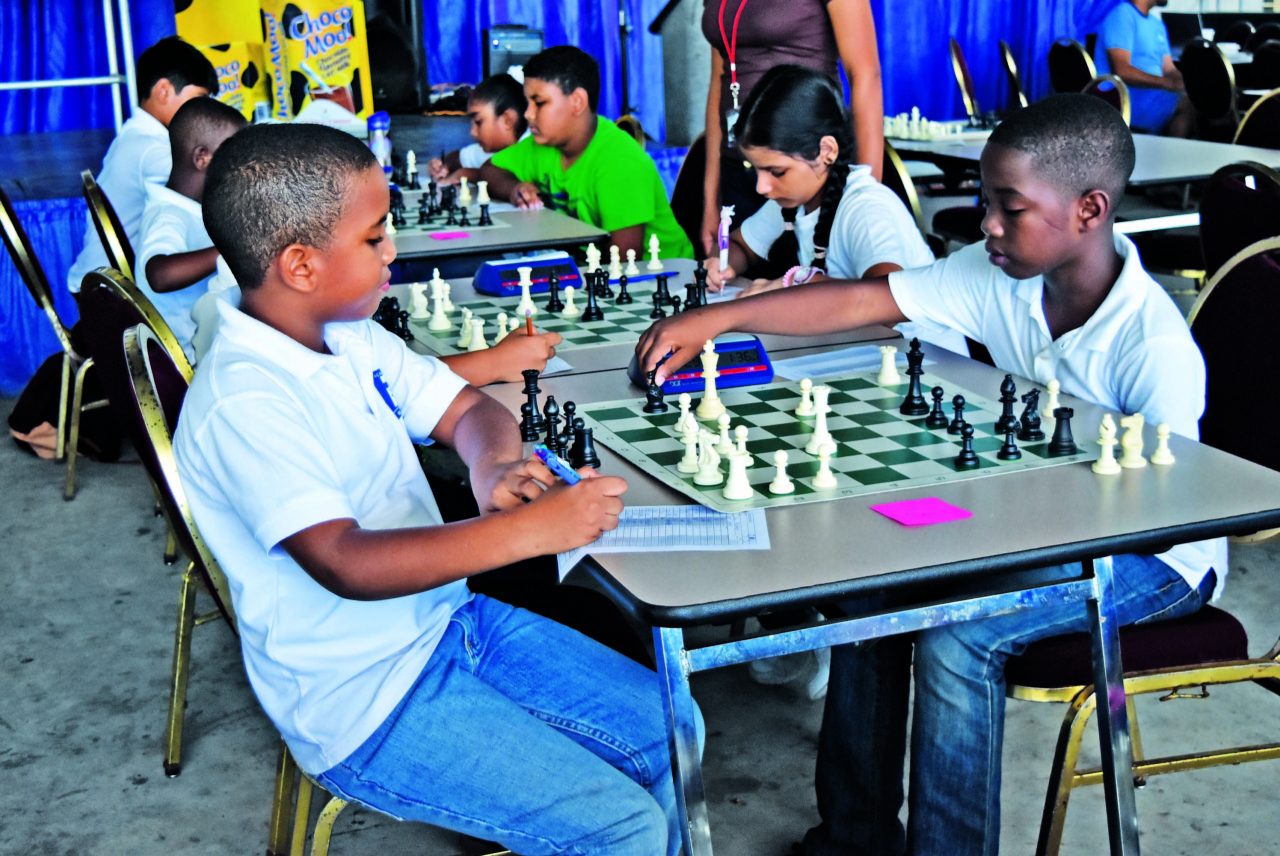 Arysh Raghunauth was one such player with four wins from four games. Omar Shariff was also in a similar position with four wins under his belt.
However, the competition heated up on Sunday when the final three rounds were contested. By the penultimate round of play, Mae's Under 12's Raghunauth and Marian Academy's Kyle Couchman were neck and neck for the overall championships. Couchman, after moving level on points in the final round on board one against Raghunauth, found himself tied on six points with his opponent. A tie-breaker eventually decided that the championship would be given to Couchman while Raghunauth settled for second place. Nicholas Zhang finished third in the category.
Over in the Under-10 sub-category, Shariff kept his slate clean to cop first place. Mahir Rajkumar and Jacob McDonald finished second and third respectively.
Aquialini Swammadha was the best player in the Under-8 division while second place went to Alek Singh and Jibrel Kahilel was third.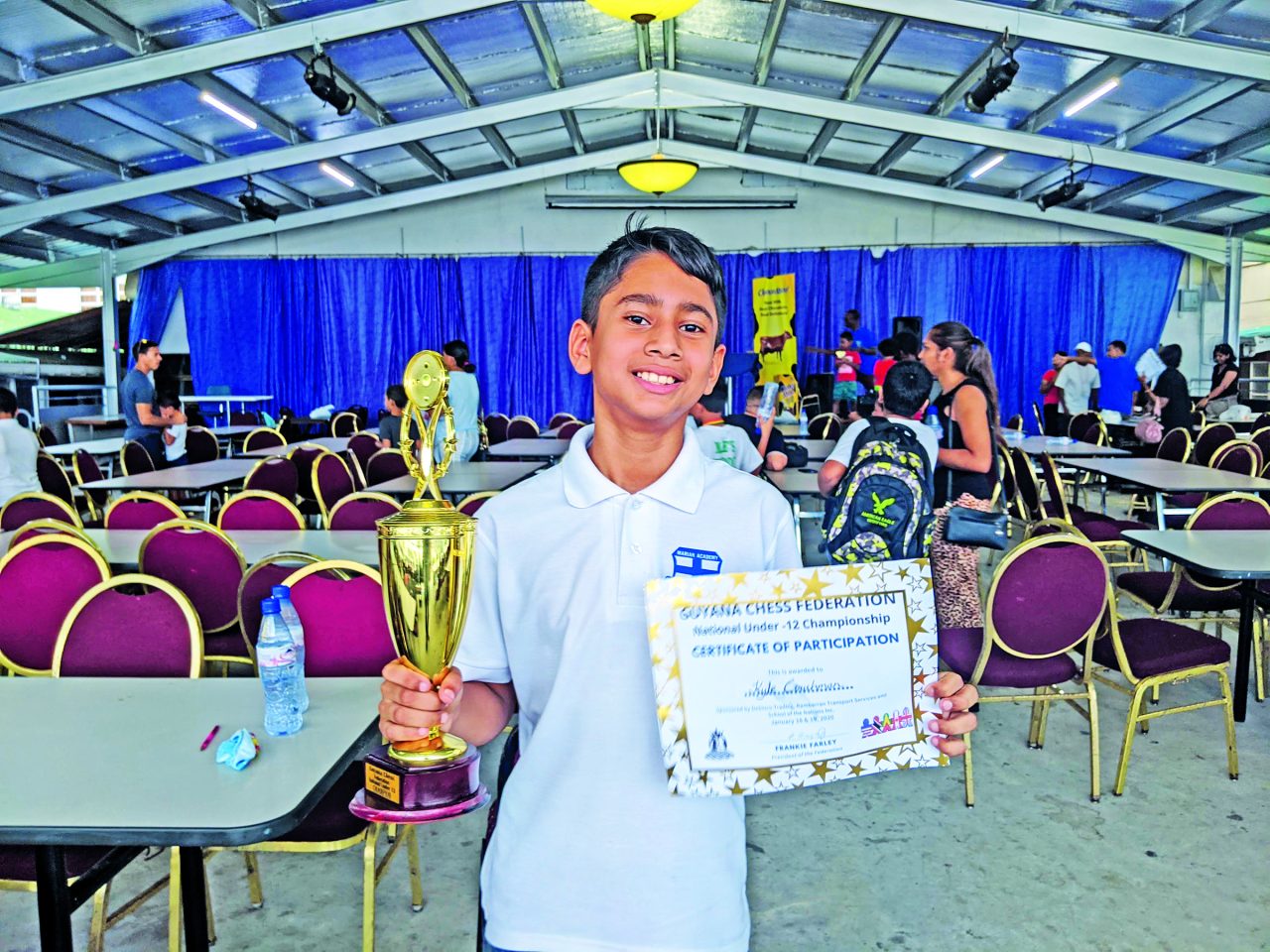 The special prize put aside for the best female player in the National Under-12 competition was awarded to Issebella Rodrigues.
With the National Under-12 competition completed, Guyana Chess Federation executives will now move to select a group of players who will represent the country at the CARIFTA championships. The ninth edition of the auspicious regional event will be hosted in Guyana at the Princess Ramada Hotel, East Bank Demerara from April 10 to 13. Improving from a contingent of six players in 2018, who competed in Suriname, the CARIFTA 2019 team rose to a high of 14 members in Curaçao. However, with the home advantage this time around, the 2020 team are expected to increase significantly in order to boost Guyana's chances of medalling. Guyana finished fifth out of 10 countries in 2019. (Jemima Holmes)