Emergency works on the hill that approaches the Tiger Creek bridge en route to Mahdia, Potaro-Siparuni (Region Eight) are set to begin shortly.
Regional engineer within the Public Works Ministry, Wendell St Pierre made this disclosure in a telephone interview with DPI on Friday.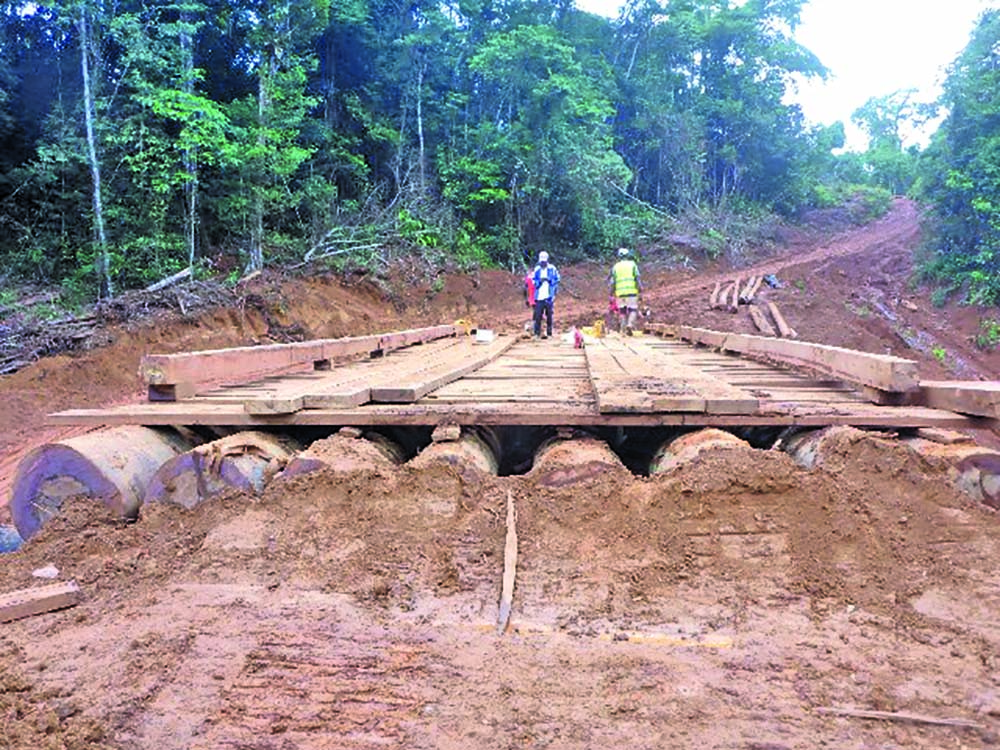 The engineer said the tendering process has started for repairs to the hill, which had deteriorated due to torrential rainfall and heavy-duty trucks traversing there.
Once a contractor wins the bid, it is anticipated that the hill would be fully upgraded within one week unless heavy rains result in delays.
Since December 31, the reconstruction of the bridge and its approaches were done after the structure collapsed on November 3, 2020, under the weight of a heavy-duty truck. A three-week workplan was devised to complete reconstruction efforts; however, heavy rains frustrated and delayed the contractual works.
Additionally, although it was not included in the contract for the bridge, the contractor cleared the bush around the shoulders of the two hills, on both sides of the bridge, to allow more sunlight to penetrate the road amid the rainy season.
Near the end of the bridge works, the Ministry advised commuters that the bridge would only permit vehicles under 14 tonnes rather than heavy-duty vehicles.
The newly built log bridge was made with greenheart and it is both stronger and rests higher above the creek than the previous bridge.
While the Guyana Geology and Mines Commission was responsible for executing the bridge repairs, the Ministry played a critical role in providing technical assistance.
The Tiger Creek Bridge is the main access bridge after crossing Mango Landing to head into Mahdia.