– Guyoil to get new CEO soon
The Government has admitted that a majority of State-owned entities like the Guyana Oil Company (Guyoil) were struggling to stay afloat last year in terms of profitability and earnings and a new Chief Executive Officer (CEO) would be appointed to head the downsized company.
This disclosure was made by Finance Minister Winston Jordan, who was speaking during a recent press conference. Zeroing in on Guyoil, Jordan related that the performance left more to be desired.
Guyoil has been without a substantive CEO since Badrie Persaud was fired from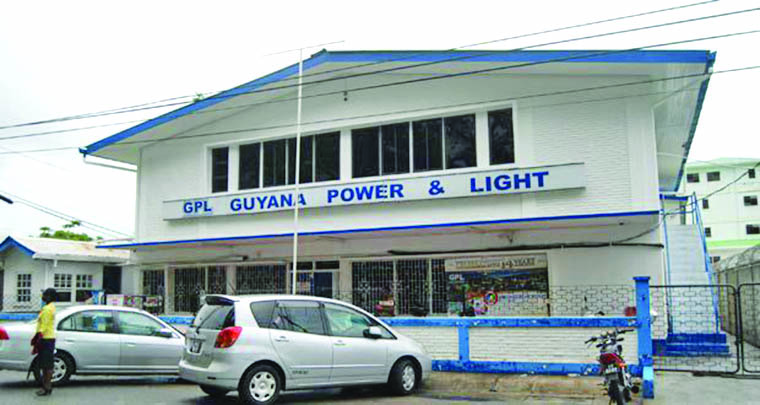 the post in 2016 on the heels of a Nigel Hinds Financial Services' conducted forensic audit.
"Guyoil kept within the realm of what they said they were doing, but they lost some market share. The performance was up to standard, but it could have been better. But they did transfer a billion plus in dividends to us."
"They have a new Chairman there, Mr Mark Bender, and they should get a new CEO there shortly," Jordan related. "They're making some other personnel changes and hopefully, they'll become a bit more aggressive, stem the fall in the market share and hopefully improve it."
Jordan also noted that building on 2016, he had expected the company to do better than it actually did. In terms of other entities, Jordan painted a less-than-favourable picture of their returns.
"It was difficult last year to see any great success in any one of them. GPL [Guyana Power and Light], I think, they came out saying they had shortfalls in certain areas. GuySuCo [Guyana Sugar Corporation], of course, I don't even have to say anything. Guyana National Shipping, small profits… (Guyana) National Newspapers (Limited recorded a) small profit (and is) struggling. So all in all, the performance for 2017 wasn't as great as the performance of 2016."
Mid-year performance
In the last mid-year report, Guyoil had recorded a deficit of $247.3 million. This is despite the fact it earned revenues of $18.0 billion in the first half of 2017, up 11.8 per cent from 2016. According to the report, the increase was primarily due to additional earnings from debtors which rose by 23.1 per cent to $9.2 billion.
"Expenditure also rose in the first half of 2017, and was 28.8 per cent higher than the first half of 2016. This is primarily as a result of increased payments to creditors. As a result, Guyoil recorded an overall deficit.
"Anticipated declines in local sales put the revised forecast for revenue at $37.6 billion, down from an original budget of $38.9 billion for 2017 while expenditure is projected to decline marginally. Altogether, Guyoil is expected to post a deficit of $328.4 million from an originally projected surplus of $813.1 million," it had also stated.
Last year, GPL had earned $17 billion in revenue due to more timely payments. However, expenditure also increased, from $9.3 billion in 2016 to $12.6 billion. This was blamed on the higher cost of Heavy Fuel Oil.
In the case of GuySuCo, the company had an operating deficit of $6.3 billion. The Finance Ministry had noted that the $7 billion given to GuySuCo by Central Government by the end of the first half reflected the Corporation's "continued inability to reform its cost structure and improve its competitiveness" .
"The revised revenue forecast for 2017 is $27.1 billion, down from the budgeted $28.9 billion. GuySuCo expects to realise increased revenue from land sales, but lower revenue from sugar sales. Expenditure is forecasted to rise to $35.7 billion, putting the deficit at $8.6 billion."
"The closure of Skeldon Energy Inc during the first crop, weather, strike action, and factory maintenance downtime were some of the factors that contributed to the lowering of sugar production targets and revenues," the report had also said.
It remains to be seen exactly how far off their targets these entities were for 2017. But with the 2017 end-of-year economic report already completed and expected to be laid in the National Assembly shortly, it is only a matter of time before that is determined.