Relay, Medicine Specialist and Baird…
By Jemima Holmes
With organisers and the International Olympic Committee (IOC) debunking claims that the 2021 version of the Tokyo Olympics would be cancelled, National Associations have been pushed into business mode, getting their athletes ready for the largest stage in sport.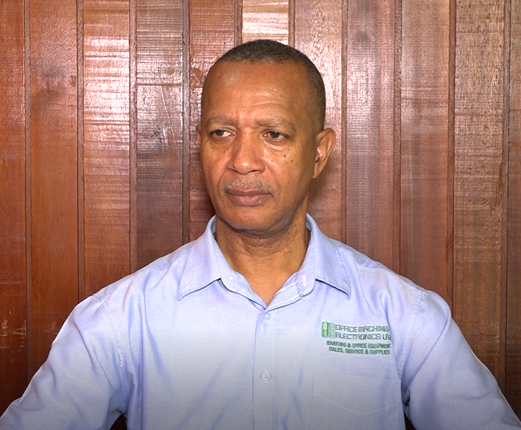 "We must try to function within the framework of COVID-19 being around," President Aubrey Hutson of the Athletics Association of Guyana (AAG) told this publication when asked about the possibility of international competition in 2021.
In an exclusive interview with <<Guyana Times Sport>> this past week, Hutson shared the AAG's initial preparatory plans for the event and, essentially, their hopes to capitalise on the situation.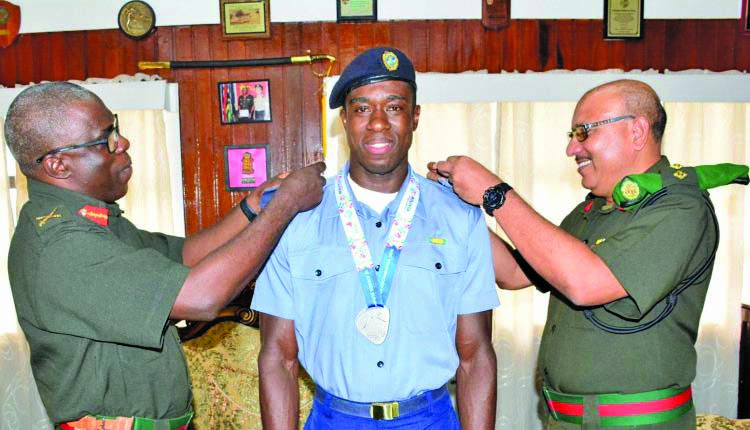 When it comes to qualification for local athletes, Hutson shared there would be ample opportunities to make the mark. He said, "Outside of the South American Championships, your National Seniors Championships will be the largest points earner for you, in terms of getting to Tokyo." This is in addition to the Aliann Pompey Invitational, slated for Guyana in June.
While the AAG is not yet sure of how many prospects Guyana will have for the Games, Hutson is hopeful of upping the country's representation this time around.
"So, when we look at numbers, last Olympics we had four, and I always believe in growth. So, I'm hoping that at least we can get 6-8 athletes to the Olympics, which would include the ones residing in the US, on scholarship, or otherwise engaged in the USA", he declared when referring to the number of participants in the Athletics' contingent.
He has assured that finances would not be a hassle, regardless of how many athletes qualify for the event. He declared, "Understand that, once our athletes qualify, The Guyana Olympic Association will take up the responsibility of getting the there. However, the GOA also is assisting in athletes' preparation."
When it comes to getting the athletes ready, Hutson noted that the AAG and the GOA are committed to providing the necessary services in order to keep the locals at international standard. One such measure is the employment of a Sports Medicine Specialist.
"They would have just retained the services of a Sports Medicine Specialist in Trinidad and Tobago to assist in those areas that we think are necessary for athletes' recovery, especially during training, and dealing with injury, and that kind of stuff. It's not something we've had on the table, but it's something that is very, very important for our sport," the AAG boss disclosed.
He further said, "Athletes' recovery is one of the really and truly poor areas that would reflect most times when we go out there to big international competitions."
In addition, there are some athletes looking to get some specialised training. Hutson divulged to Guyana Times Sport, "With that, we would have had two or three other athletes applying to us for special training, Leslain Baird being one of them who would like to go to Cuba to have the level of training in preparing for the Olympics.
"That is yet to be approved, but I don't see any reason why it shouldn't be, because he is one of our greatest prospects for Tokyo," Huston commented on the topic of Baird's talent.
Aside from regular events that Guyanese usually try their hand at, the AAG President shared that there are hopes of putting together a relay team. The only hurdle lies in giving the members of the team enough exposure ahead of the Games.
"We're still looking at putting together a great 4×1 team. We think we have great athletes who can make the qualifying standards, but in order for you to qualify as a relay team, you must be involved in international competition. So, we just can't put a Guyana team running against the rest of the guys there," he said.
Hutson added, "That would mean the need for funding to get them to the South American Senior Championships and also the other Grand Prix meets we have around South America and the Caribbean."