The Education Ministry on Friday announced it is expected to meet with the Guyana Teachers' Union (GTU) in the second week of March to begin negotiations on public school teachers' salaries.
The Ministry said a "High-Level Committee on Public Education (HLCPE) has been reactivated to examine the Guyana Teachers' Union's proposal that was submitted to the Ministry of Education".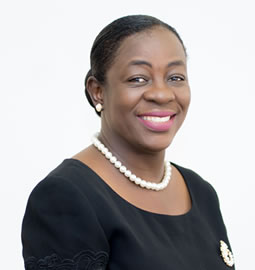 It was only on Thursday that the General Secretary of the Union, Coretta McDonald told Guyana Times that she is looking forward to a timely decision agreeable to both the GTU and the Education Ministry, so as to avoid any negative reaction from teachers across the country.
"In 2018, you would have seen the reaction of the teachers when it came to their benefits and I want to say to you in 2019, it is going to be no different… I am hoping that at that first meeting, we are going to actually lay out where we want to go and how quickly we are going to get there, because I am sure the officials at the Ministry of Education, they would not want to have a repeat of what transpired in 2018. If we have to do it, we will do it, but we are saying loud and clear we are prepared to sit and talk, but we are not prepared to sit and talk for a whole year," McDonald stated.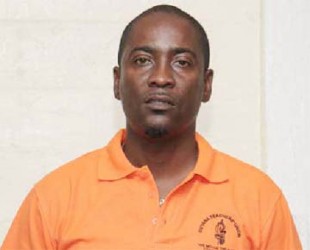 She explained that the 2019 proposal submitted by the GTU went beyond this year and was a three-year proposal. She hopes that within a two-month period after discussions begin, the two parties involved can settle things amicably with decisions that are welcomed by both the Union and the Ministry.
The Union submitted a proposal to have teachers' salaries increased by 25 per cent earlier in February.
President of the GTU, Mark Lyte, had said in this new proposal, the Union requested that some of the already existing policies be maintained such as Whitley Council for three years, instead of four, and a few others.
This proposal also requests that grants be given to schools instead of having materials supplied, as complaints have been flagged in the past of sub-standard materials and cleaning supplies. "We believe that in some regions where schools are given a grant to purchase what they need, other schools can have that as well," he said.
In addition to this, the President of the Union disclosed that the Union also requested the maintenance of duty-free concessions in the existing categories.
Moreover, the new proposal seeks to extend gratuity for persons leaving the profession before the age of 50 to 55, while the issue of class size for special needs schools were highlighted.
Lyte explained that, "Class size was agreed on in the last agreement that will see a reduction in class size so we want that to be maintained and in addition to that, I don't think that we spent enough time talking about the special needs schools and how those class sizes should be different so we are stressing special needs schools in terms of its class size".
Meanwhile, in relation to other schools, he said he is cognizant of the fact that some schools are over populated so they are pleading with the Ministry to have that issue sorted out.