…woman burnt, 4 homeless
Four persons are now homeless following a fire on Thursday morning at Crabwood Creek, Corentyne, Region Six (East Berbice-Corentyne).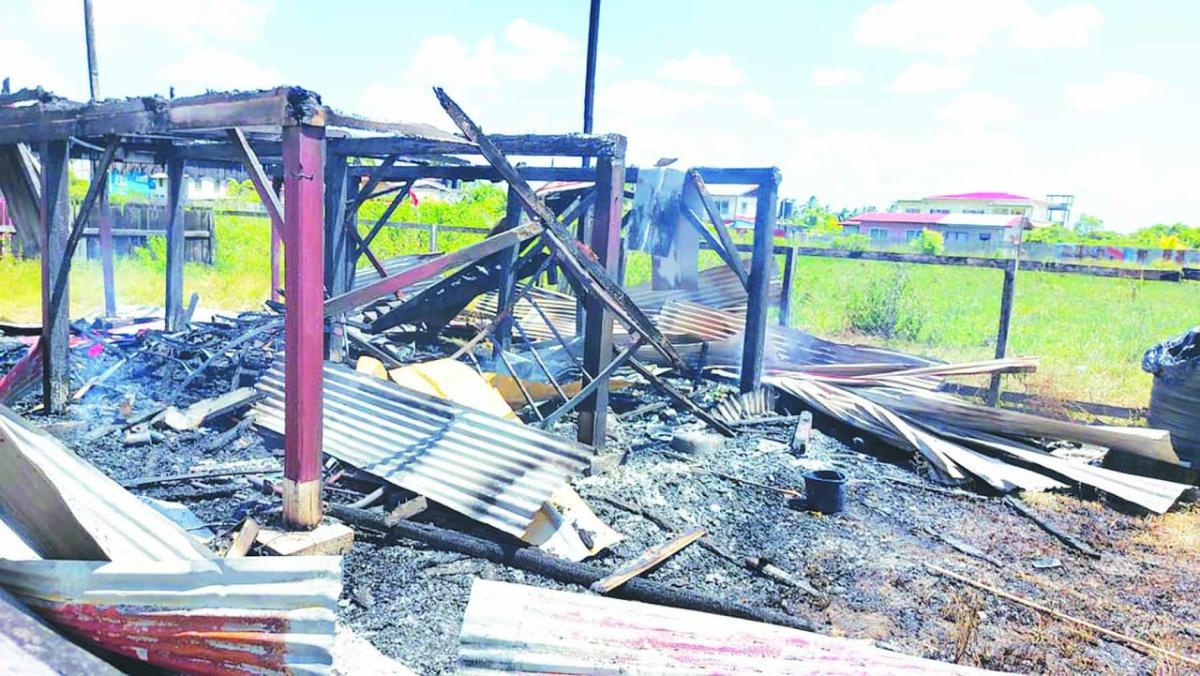 Reports are that a pressure pot reportedly exploded and hit out the gas hose connected to the stove causing fire to ignite in the house located at Crabwood Creek. This is according to fire investigators.
At the time of the blaze 42-year-old Nalanie Sarjoo and her two children – aged 7 and 11 – were at home.
Sarjoo said the children were in the verandah and she had gone to have a bath leaving the pressure pot with beans on the stove.
In tears, the mother of two told Guyana Times that as she opened the door to return to the house, she saw fire in the kitchen.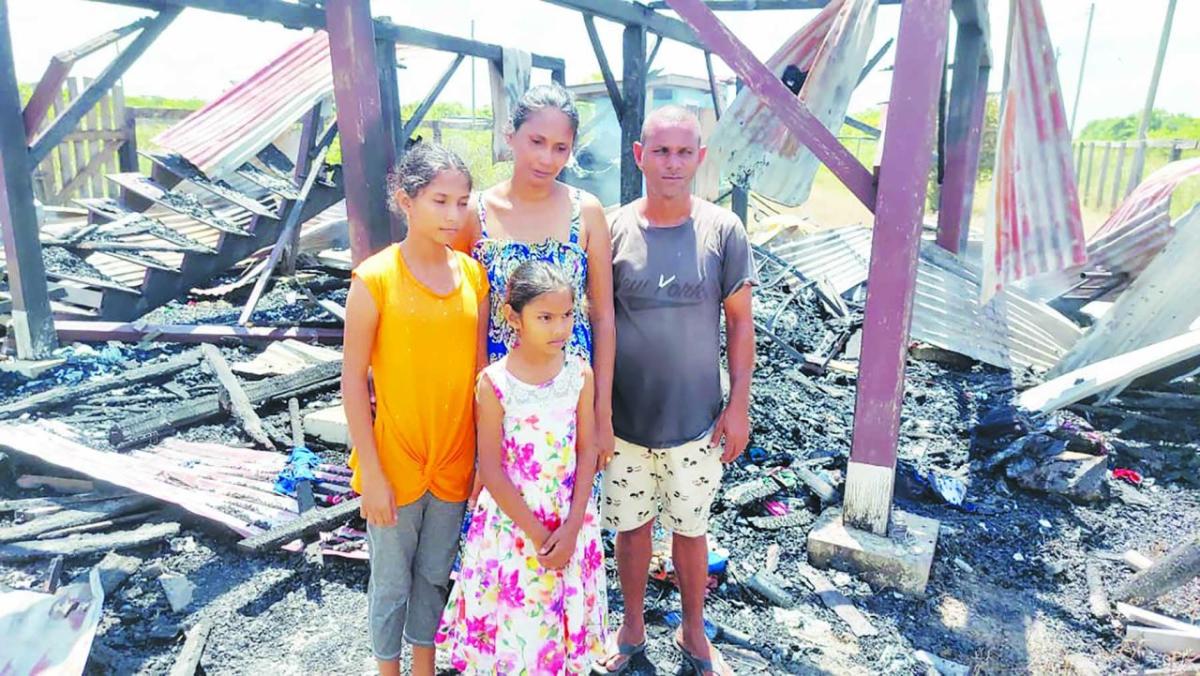 "Everything gone. Me nah get nothing fo meself. Only dis clothes me get on…"
According to Sarjoo, she would normally leave the pressure pot on the stove and go downstairs to take a shower in the morning before her children leave for school.
On Thursday, shortly before 07:00h, she did her usual routine.
"I hear 'babam' and when I watch in the kitchen is sheer fire." By the time I reach upstairs the whole kitchen ketch afire. People come and throw water, but nobody can't do nothing," she explained.
"The whole house ketch afire," she added as she tried desperately to hold back her tears.
Sarjoo said she was cooking on a two-burner gas stove and next to it was a kerosene oil stove which was not in use at the time.
According to Sarjoo, she was unable to save anything apart from her two children's lives. In the process of saving them, she suffered burns to her back.
"We had every little thing. My kid has to go to high school from the third of next month and everything gone."
The family had been living at the Lot 101 Grant 1806 building for the past 10 years. Her husband, Hemchandra Bacchus, who works as a driver built the house.
According to Bacchus, when he built it the material cost $2 million. He said about $1 million worth of household articles were destroyed.
"My house had everything."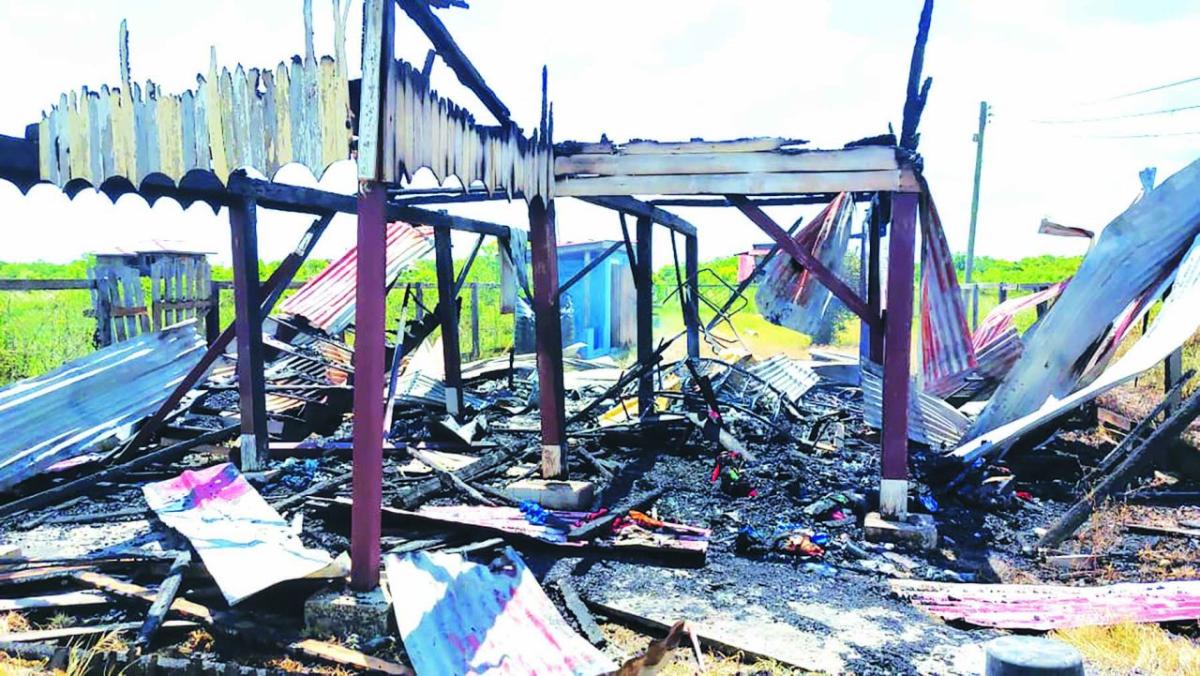 According to the man, there is no decision on the next move but he is pleading with the public to assist him to rebuild.
He also pointed out that the family has more immediate needs, one of which is a place to stay.
Fire Service response
Meanwhile, Officer-in-Charge of the Corriverton Fire Station, Ewart Kesney said when the Fire Service arrived on the scene, the entire building was engulfed, but they were able to prevent the fire from spreading to other buildings.
"First when we got there was a little struggle to get to where the fire was, but with the help of civilians in the area, they were able to extinguish the fire," he said.
He added that his investigators were told by the house owner that when she got to the kitchen, she observed fire there and the hose connected to the gas bottle was dancing.
"What actually happened is that after the explosion, the pot fell and hit off the gas hose from the stove and it ignited the entire kitchen."
Bacchus said persons who may wish to contact him can do so on phone number (592) 653-7440. (G4)