Matarkai's Indigenous Heritage Football Qualifiers…
Football fanatics came out in their numbers at the Fitzburg Ground to witness commencement of the Matarkai zone female and male Football qualifiers, wherein several teams were vying for a spot in the Sub-regional final, as that would guarantee them a shot at Amerindian Heritage Games 2019 in Georgetown.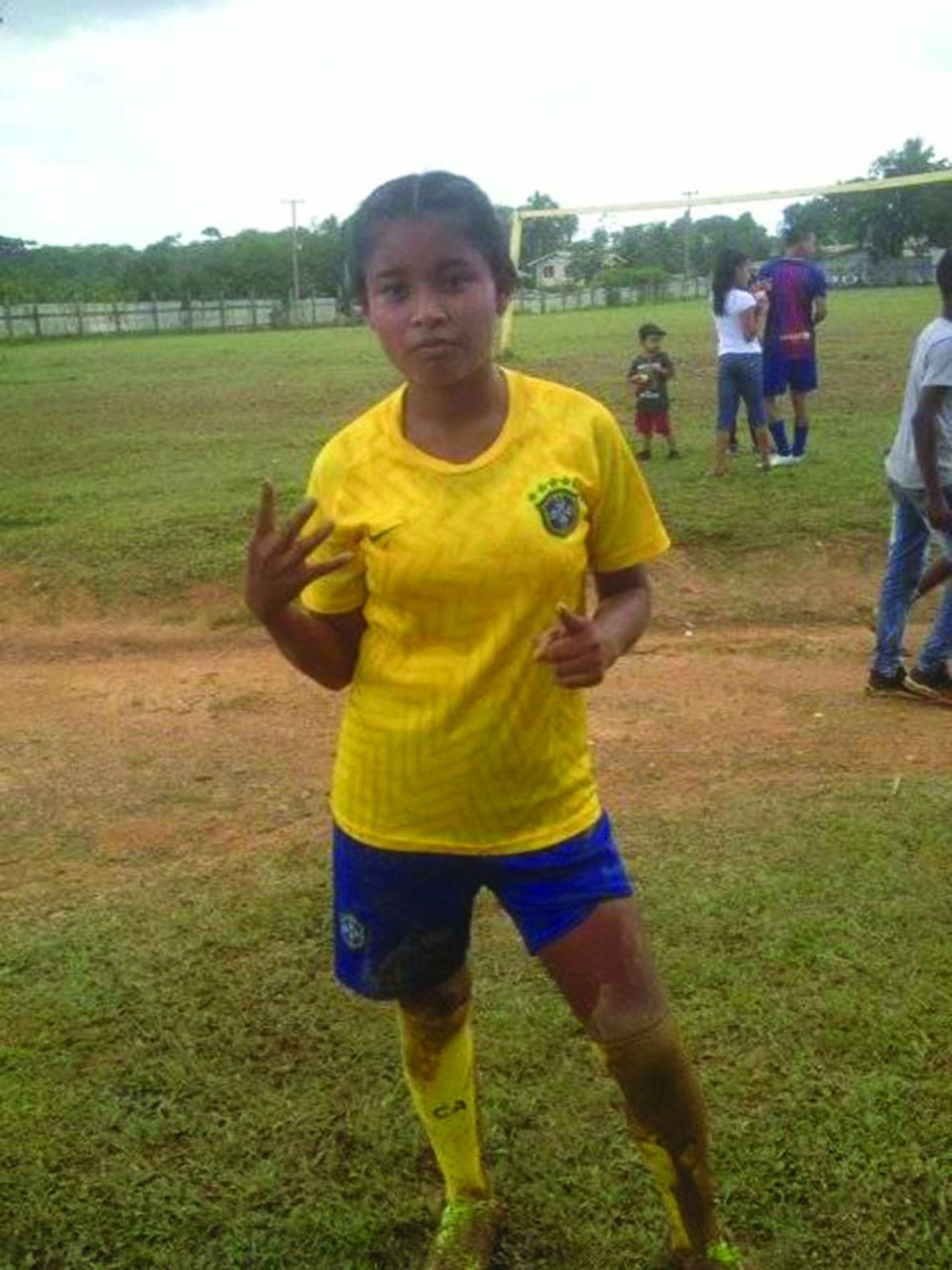 Watched by a vociferous crowd, the female footballers put on a massive show, with the Sebai Invincible Talons FC defeating PK United Female FC, while the Sebai males humbled Oronoque FC.
It was a sight to see Sebai Invincible Talons ploughing through the slushy outfield as their star striker and National hopeful, Feona Benjamin, scored four breath- taking goals for her home team.
PK United's striker Shaklia Mingo chalked up her team's lone goal with an accurate, Ronaldino-like free kick from way beyond the 18-yard box.
The game ended with Sebai FC on 4 and PK United Females FC on a solitary goal.
With the outfield deteriorating rapidly and intermittent showers a regular occurrence, Sebai males were put early on the back foot when Oronoque scoring their first goal, going into half time at an advantage.
When both teams returned for the second half, Sebai pulled one back early off the boot of Randolph Benjamin, but within three minutes of stoppage time, Maxwell Benjamin tucked a bullet into Oronoque's goal; thus the game ended with Sebai males on 2 and Oronoque on 1.
The intermittent showers continue, and Sebai males will return to take on 2017 Heritage Games Football Champions and double semifinalists, PK United, in Game Number 2 during the course of the week.
The sloppy and sluggish outfield is expected to play a decisive psychological role against either team, and spectators are likely to enjoy the players' every touch of the ball.