Police in Berbice are investigating the discovery of what is suspected to be part of an aircraft that was pulled out of the Corentyne River by a fishing crew on Friday afternoon.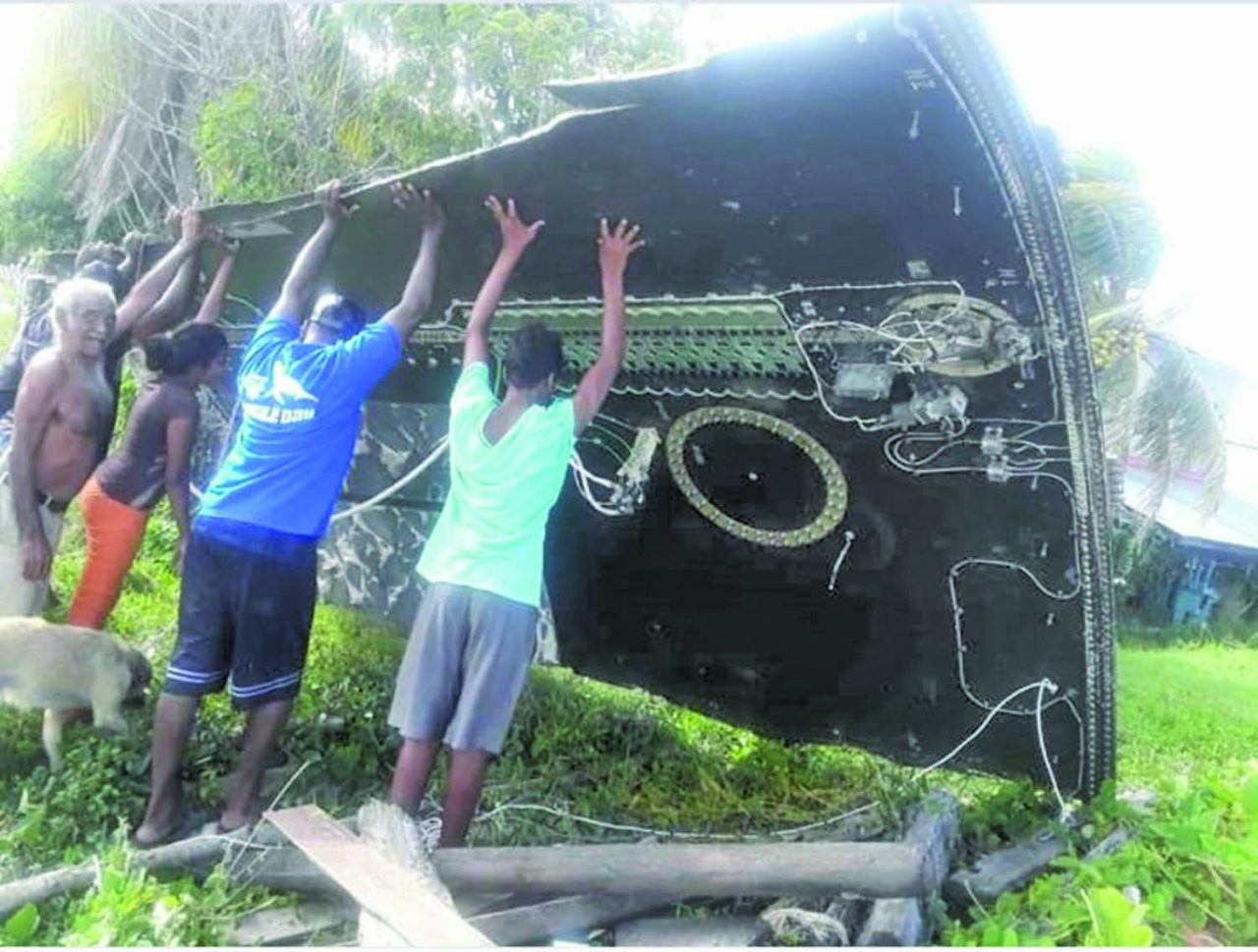 According to reports, boat Captain Roshan Haniff and his crew of four were returning to the Corentyne Coast after a fishing expedition when they saw the object floating in the river.
Upon closer examination, the men observed that the object appeared to be the top of an aircraft. As such, they pulled it ashore.
The object measures about eight feet by eighteen feet. It had the words "Space Group" on the outer side of the object, while there were several other markings on the object. On the inner side, there was the inscription: 'E410436-005' and '262541/8404'.
The Corentyne River borders Guyana and Suriname.
The discovery of the object has since been reported to the Police and an investigation has been launched.