The Georgetown Education Department distributed worksheets and other learning materials to parents and children of Sophia in Georgetown on Thursday.
The exercise was a collaborative initiative between the Education Ministry's Welfare Department, Cadet Officers, Headteachers and teachers. The distribution drive targeted primary and nursery level learners.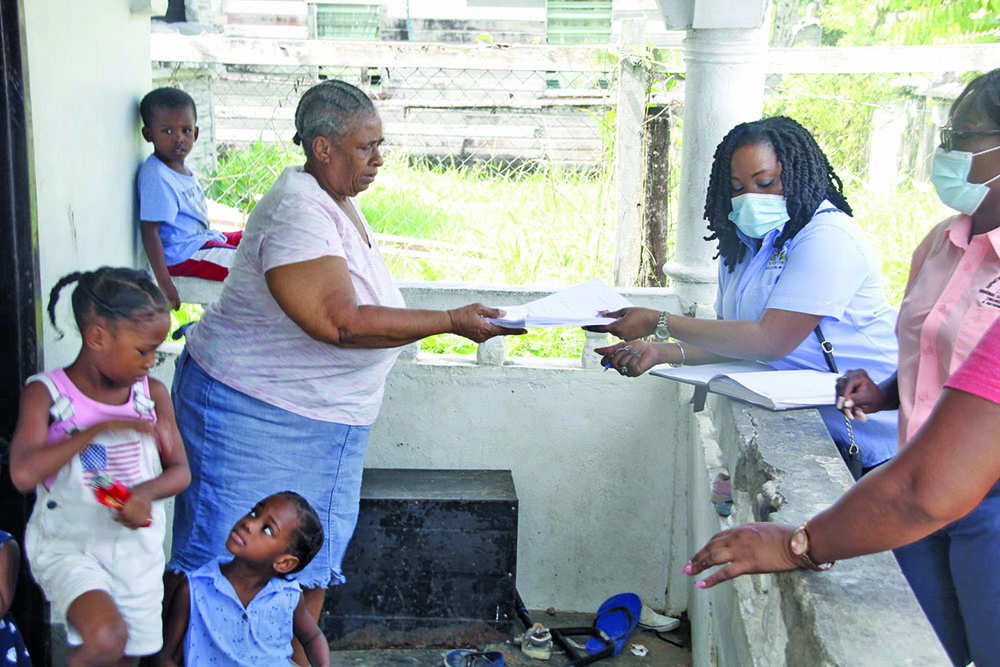 In a statement on Wednesday, the Education Ministry said that the distribution started at A Field Sophia as officers went from house to house inquiring about school-aged children. Some parents indicated that they have received the Education Ministry's worksheets while others said that they had not.
In addition to the distribution of the worksheets, the Education Ministry also distributed vitamins and tonics to homes to assist with the fight against COVID-19.
During the exercise, education officers went through the worksheets with the parents to ensure that they could assist the children in completing the exercises successfully.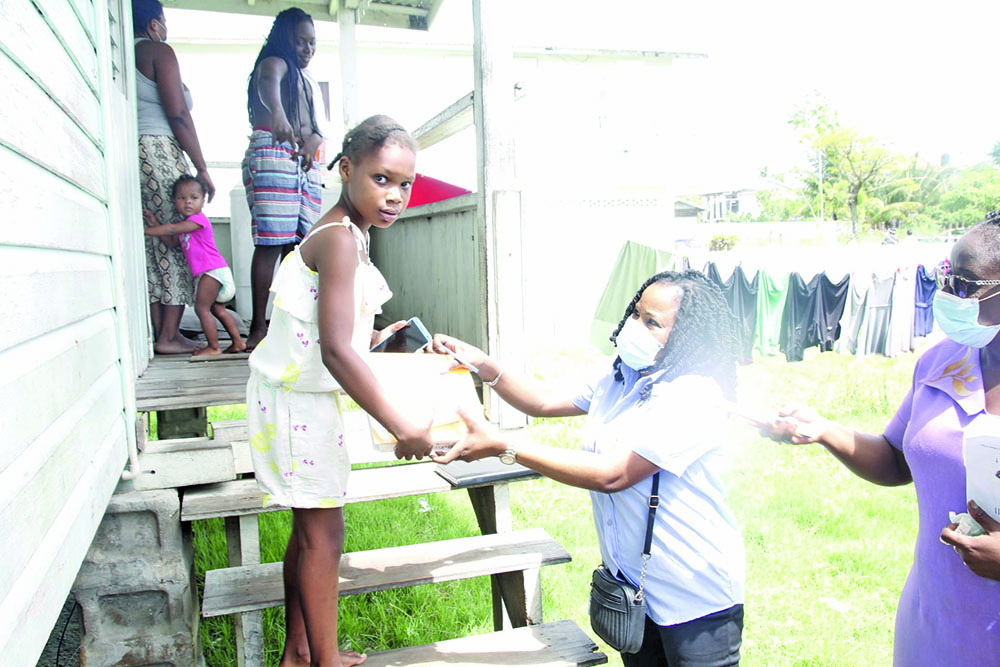 The Headteachers and teachers who were a part of the exercise told parents that when the children have completed the worksheets, they (parents) should return them to the schools in the community to be marked and to get further guidance.
Principal Education Officer (PEO) Immanuel Bridgewater led the team on Wednesday which included Education Officers Stembiso Grant and Deborah Hutson.
The distribution of worksheets will be done every Wednesday in a different community for the remainder of the year.