…entity explores pension payment options
Come 2019, pensioners can access their monthly pension payments through several more convenient payment options.
Telecommunications Minister Cathy Hughes explained that the Guyana Post Office Corporation (GPOC) under her remit is responsible for administering these payments and will be introducing new methods to effect same.
Even as the postal service in Guyana strives to maintain and upkeep its relevance in this day and age, incorporating technology and digitisation in its day-to-day operations is being explored by the Ministry under whose authority it falls.
With regards to the payment of pensions, "These will include a choice of either having a transfer to a bank account that the citizen may have, by cheque or some of the new financial payment systems, such as like mobile money or if they choose, they can continue to visit the post office. The difference is at least the citizens would have a choice," Minister Hughes is quoted by the Department of Public Information as saying.
The Telecommunications Minister in her 2019 Budget Debate presentation, told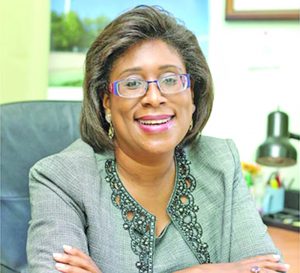 the National Assembly that within the past two years, the GPOC suffered a loss of $8.3 million as a result of a number of robberies; the most recent being $2.2 million taken from the Charity Post Office in Region Two (Pomeroon-Supenaam).
Minister Hughes also indicated that financial transactions conducted at post offices should be done in a more modern manner, hence the move to explore these options. Also, postal services, if they are to become financially viable, must reduce the amount of cash it has on hold.
In a more general sense, she said Guyana needs to move into new financial payment methods when it comes to paying our pensioners.
"With this in mind, the postal service is committed to leaving no stone unturned and therefore we have started to look at projects that would be able to increase the convenience of our senior citizens in accessing their pensions."
Additionally, the Ministry recognising that a significant number of citizens are approaching the year of retirement, has envisioned electronic payment to these persons as a smoother transition. "We know that many of them already have bank accounts and are digitally competent and therefore we are sure they would want to utilise such a facility," Minister Hughes said.