…village appeal for assistance during COVID-19
Given their limited medical resources, Santa Rosa is appealing for detergents and sanitising agents as supplies are running low as the village continues to battle the novel coronavirus (COVID-19).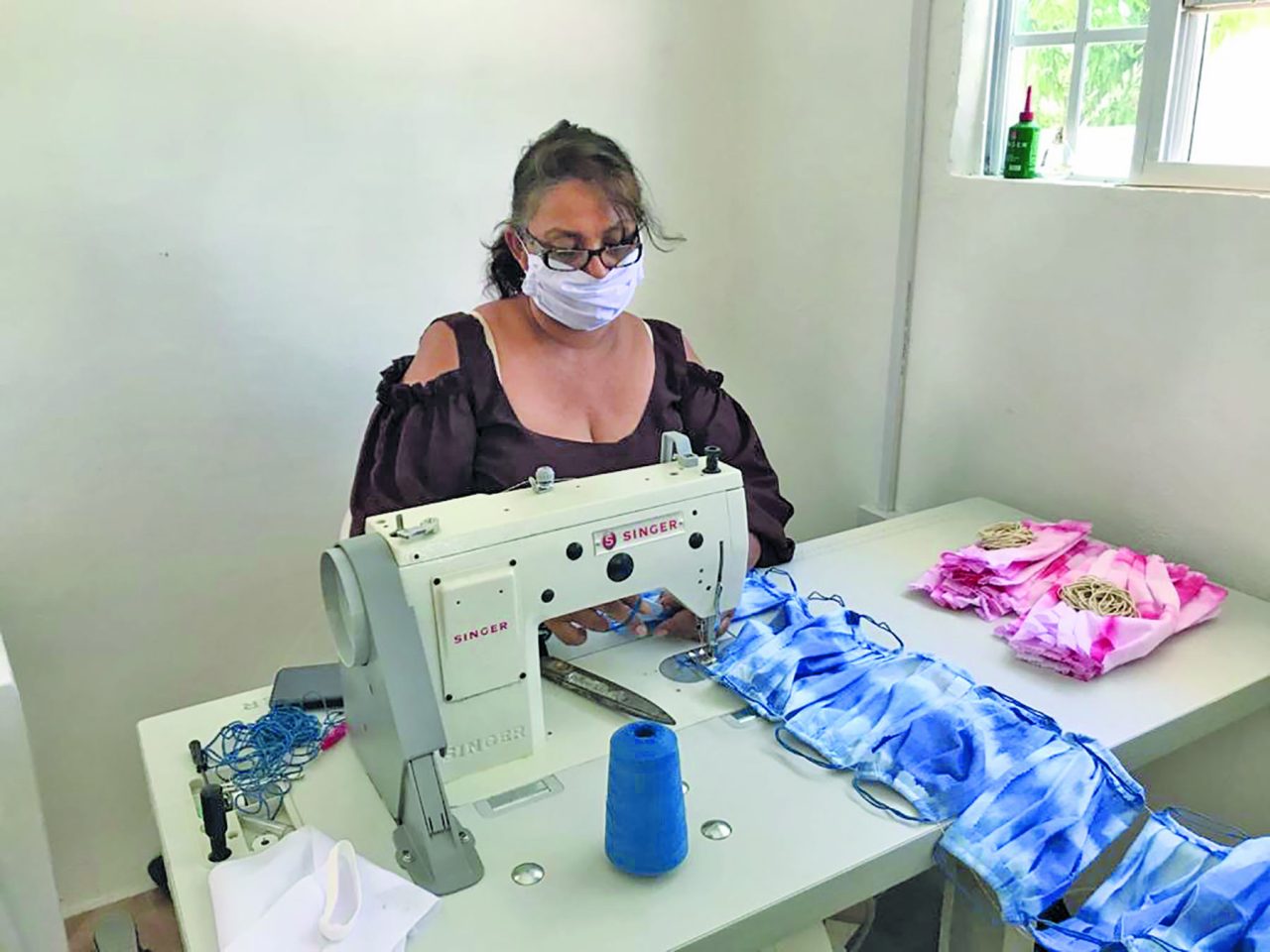 Toshao of the village, Whanita Philips explained that the village is desperately in need of assistance during this pandemic, as the villagers have minimal funds while noting that the village is a remote area and transportation is very expensive. Phillips stated that the village has few sanitising products, and masks, etc.
So far, the Guyana Foundation has come on board to assist the village – since the Foundation has been working in the village since 2013 – by providing better drinking water and toilet facilities for the primary school students along with providing supplies to the dormitory where many children from outlying areas stay to attend school. They also donated to the secondary school.
Founder of the Foundation, Supriya Singh stated in a press release to the media that "the Foundation has put on hold a new sewing centre we were about to open and we have redirected funds to sew masks and provide much-needed supplies to this and other villages. Our first shipment of foodstuff and masks left Charity today (Friday)".
The missive stated that the Foundation's team members will be working perpetually at the Guyana Foundation's Sunrise Centre to complete the sewing and packaging of masks while adhering to the social distancing protocol.
"I am very encouraged and inspired by all of the goodness that exists among the majority of the people of Guyana. We are a great people, we are loving, caring and a God-fearing people, these difficulties too shall pass and our nation will be well again. Let us all keep praying and keep hope alive."
With the emergence of the novel coronavirus here in Guyana and the numbers continuing to climb, there is increased in anxiety and worry among the population which has led to the Foundation putting on stream two trained counsellors – Madonna Adams Paul, and Miriam Hinds to volunteer their time to assist those who need psychological support during this time.
In addition, Krish Nath of the British Association of Cognitive and Behavioral Therapy has been counselling persons from the village remotely.