By Timothy Jaikarran
The International Powerlifting Federation's (IPF's) World Classic Powerlifting Championships are set to take place in Helsingborg, Sweden from June 3-15, and Guyanese Carlos 'The Show Stopper' Peterson will be aiming to move up the rankings and make his nation proud.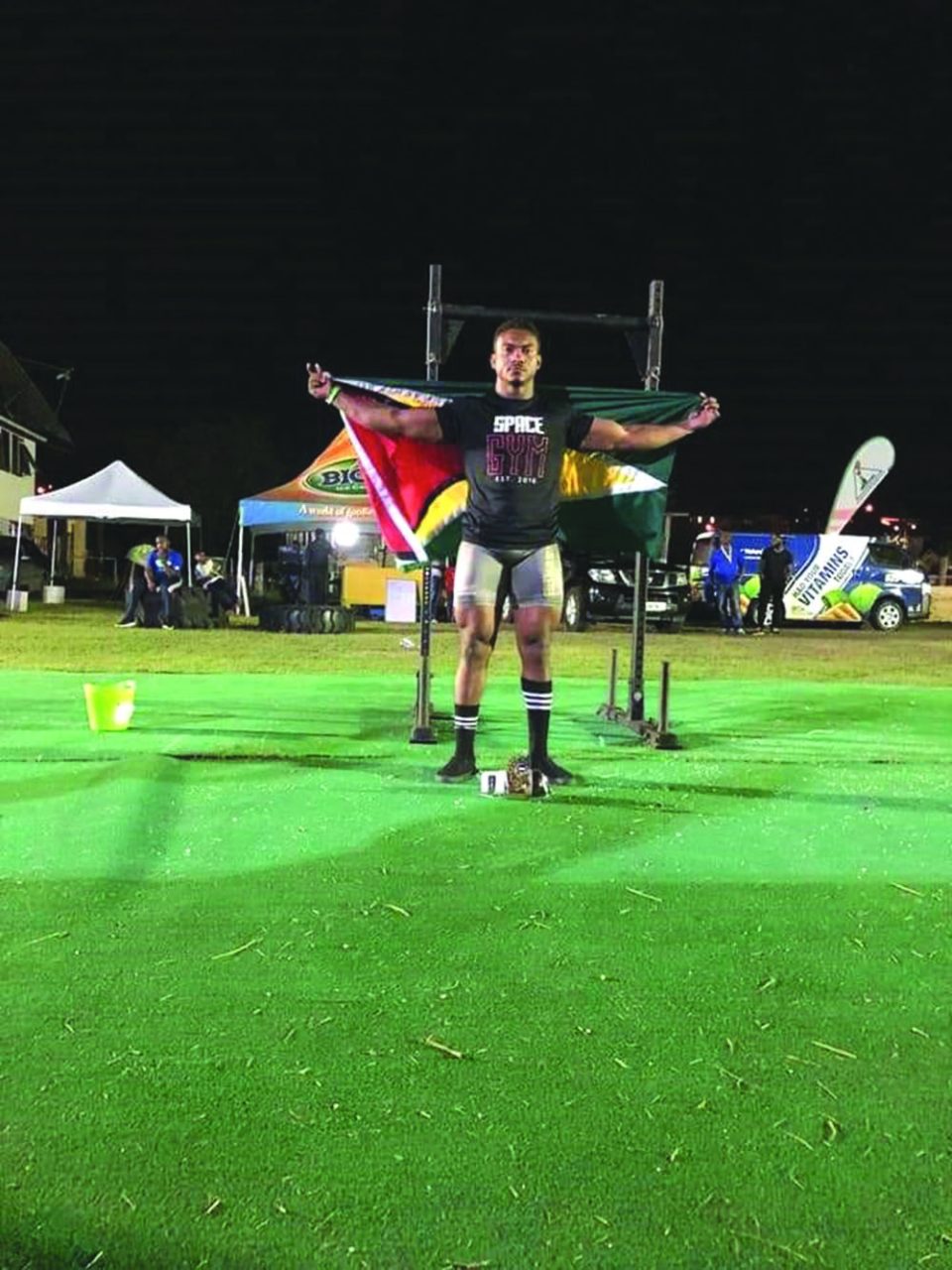 Peterson secured his spot at Sweden 2019 when he won gold in the Men's Raw Open 93kg class, and followed up that performance in the Men's Equipped Open division by claiming his second gold and setting a new National Total Record of 800kg. His Squat of 315kg was also a new national record, as was his Deadlift mark of 330kg.
When Guyana Times Sport asked about his preparation for Sweden, Peterson said, "I participated in an event a few weeks ago. The event was great. (I) got 3rd place in the Strong Fit event, and won the Powerlifting event (overall).
"Firstly, I would like to say thanks to my sponsors, Fitness Express/Jamie McDonald and Space Gym, for believing in me. It was a great event; I was able to set a main focus on what my coach, 'Big John Edwards', told me and execute what was planned.
"This event was mainly a warm-up for the World Classics Powerlifting Championships. (It did not only give me a mindset, but) it helped me to set a deeper focus on what's ahead at World's. I believe the more exposure we athletes get, the better for us; not only in training, but we're able to see where we (are) at, and what's missing."
Peterson also related that, in terms of his preparation, the process never ends, as he continues to train, making adjustments to his techniques so that when he hits the stage nothing can go wrong.
He revealed that his opening lifts at the World's will be Squat 680lbs/285-290kg; Bench Press 350lbs/150-160kg, and Deadlift 730lbs/315-320kg, because as the event goes forward, he would be increasing his load based on how the other foreign athletes are performing.
Peterson admitted to being nervous, but said he would be putting in his final work as he prepares for the event.