Government's move to implement a new teaching curriculum was also brought under scrutiny by the parliamentary Opposition over the selection process of teachers who formed part of the review process.
Education Minister Nicolette Henry however, in her attempt to comfort the House, disclosed that a total of 76 trained and experienced teachers were selected for the process.
People's Progressive Party/Civic (PPP/C) MP, Vickram Bharrat, asked for a breakdown with respect to the regions the teachers were pulled from but the Minister could not provide such information at the time.
She promised to provide her response and a policy document for the programme. Minister Henry while responding to other questions updated the MPs that the curriculum reform project has already commenced and outlined that the teachers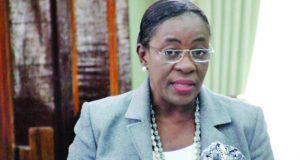 had to be graduates with five years of experience.
Henry outlined, "Curriculum framework would have been developed and firmly adopted and so that is sub-component 1.1. There is curriculum writing initiated at nursery, primary and secondary levels".
The new syllabus being developed will be for nursery, primary and secondary schools up to Grade Nine, as classes from there on use the Caribbean curriculum to prepare for the Caribbean Secondary Examination Certificate.
Several workshops have been hosted since the beginning of this year so as to have the curriculum ready in a timely manner.
In fact, Chief Education Officer Marcel Hutson at a recent workshop also pointed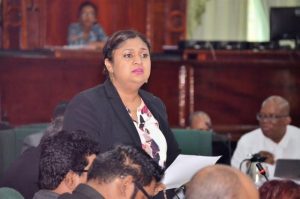 out how critical it is for the syllabus to be updated.
He said, "We are here today to commemorate the writing of the curriculum which I think is very critical in terms of us moving forward. I think we have been showing good signs of moving forward but again I think a curriculum is essential to this process".
"This process cannot be a long and drawn out process. I know curriculum writing take time but it cannot be forever. We don't have all the time in the world," he told the teachers, University of Guyana students and other education officials at the session.