Days after a labourer had gone missing following a fishing trip, his body was found floating in the Corentyne River in the vicinity of Orealla on Tuesday.
Nazim Shamshudeen, 58, aka "Nosey", of Springlands, Corriverton, had on Sunday gone missing. It was reported that the labourer had reportedly left on one of his usual fishing trips, but his boat was found drifting in the Corentyne River without him.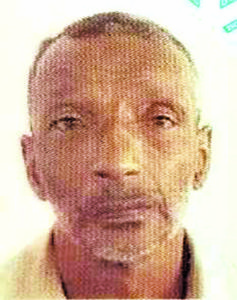 The missing man had been working on a farm owned by "Global Tex", located some 40 miles up the Corentyne River and about ten miles from Orealla. John Domond, owner of the farm, told detectives that at about 00:30h on Sunday, Shamshudeen left with his seine in a small paddle boat. After some time had elapsed and the man did not return, Domond went out to check, and it was then that he found the boat drifting without any sign of the labourer, and the matter was reported to the Police.
Shamshudeen's body has been taken to the Skeldon Hospital mortuary to await a post mortem.